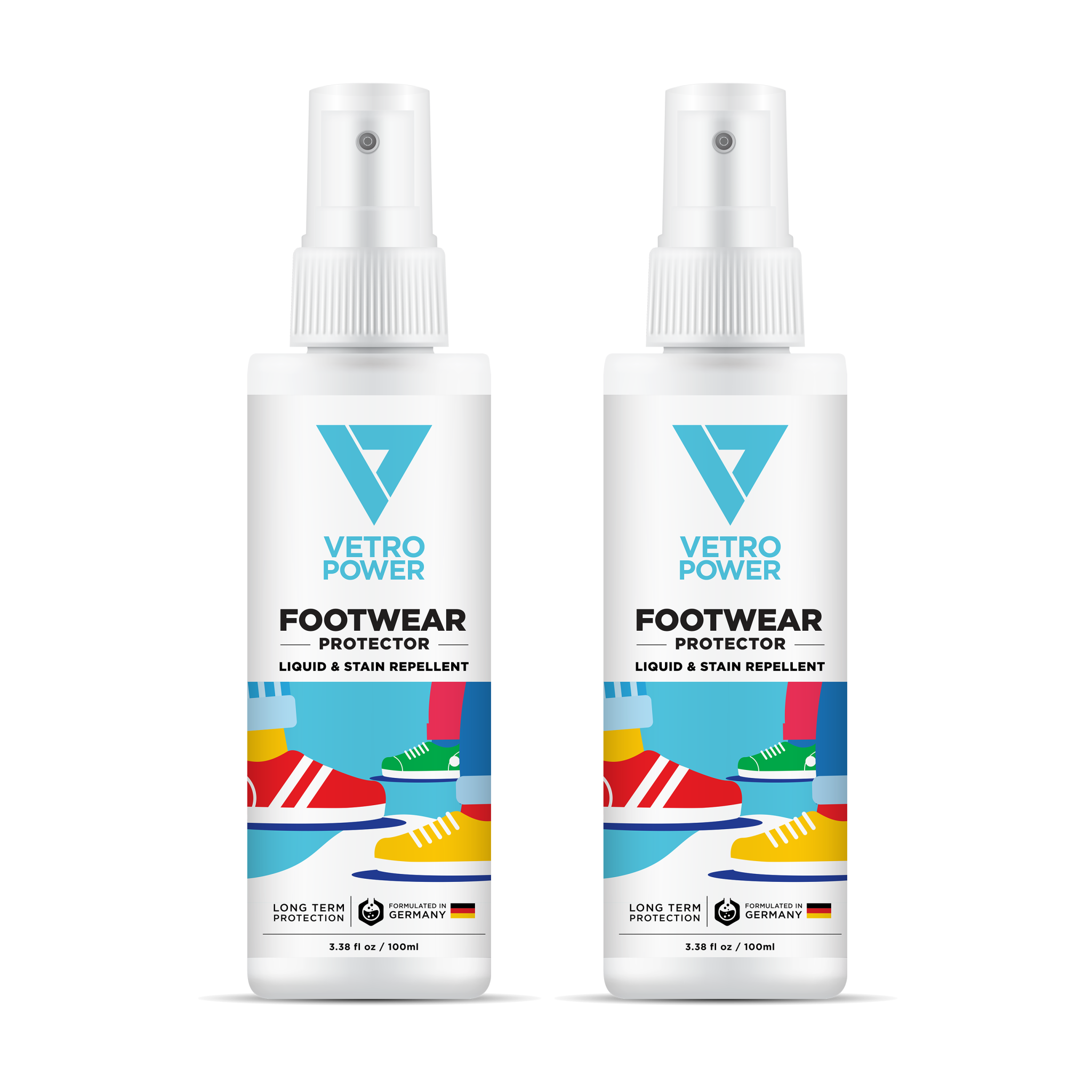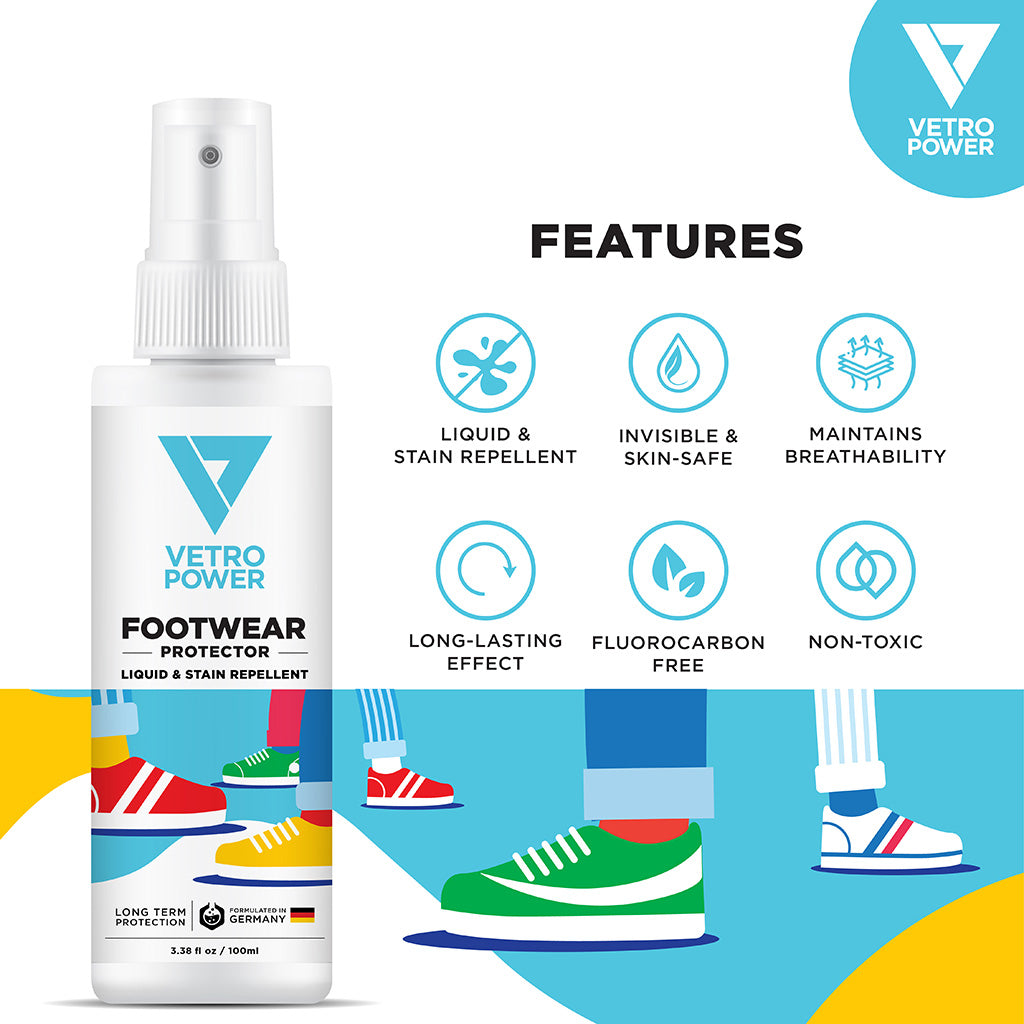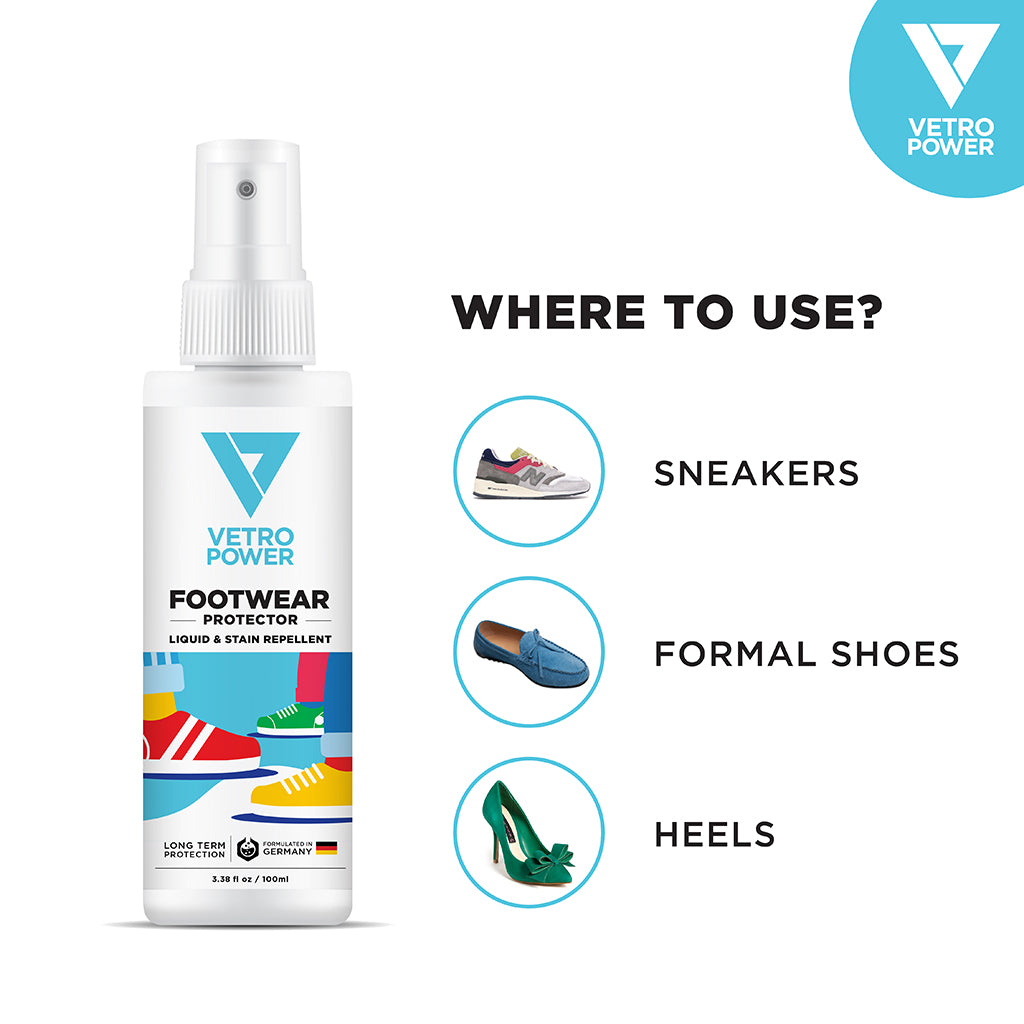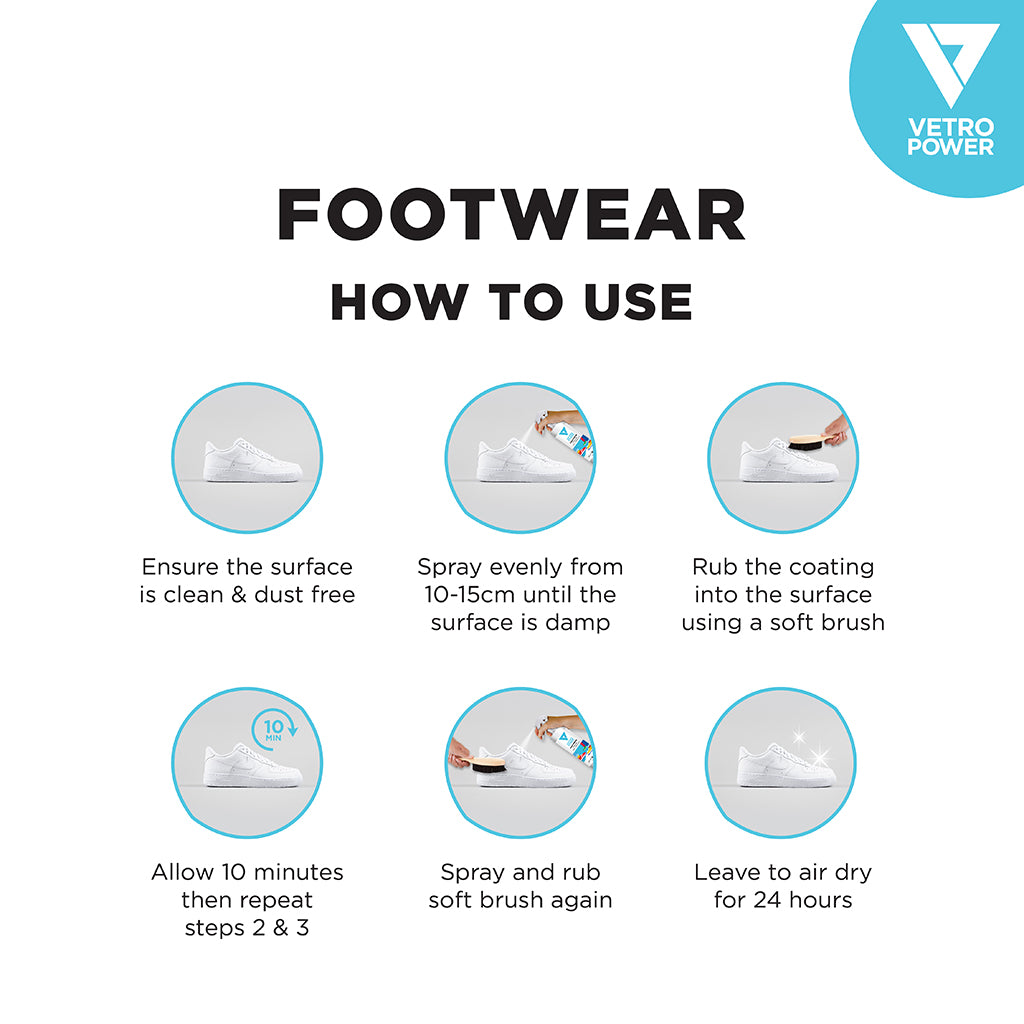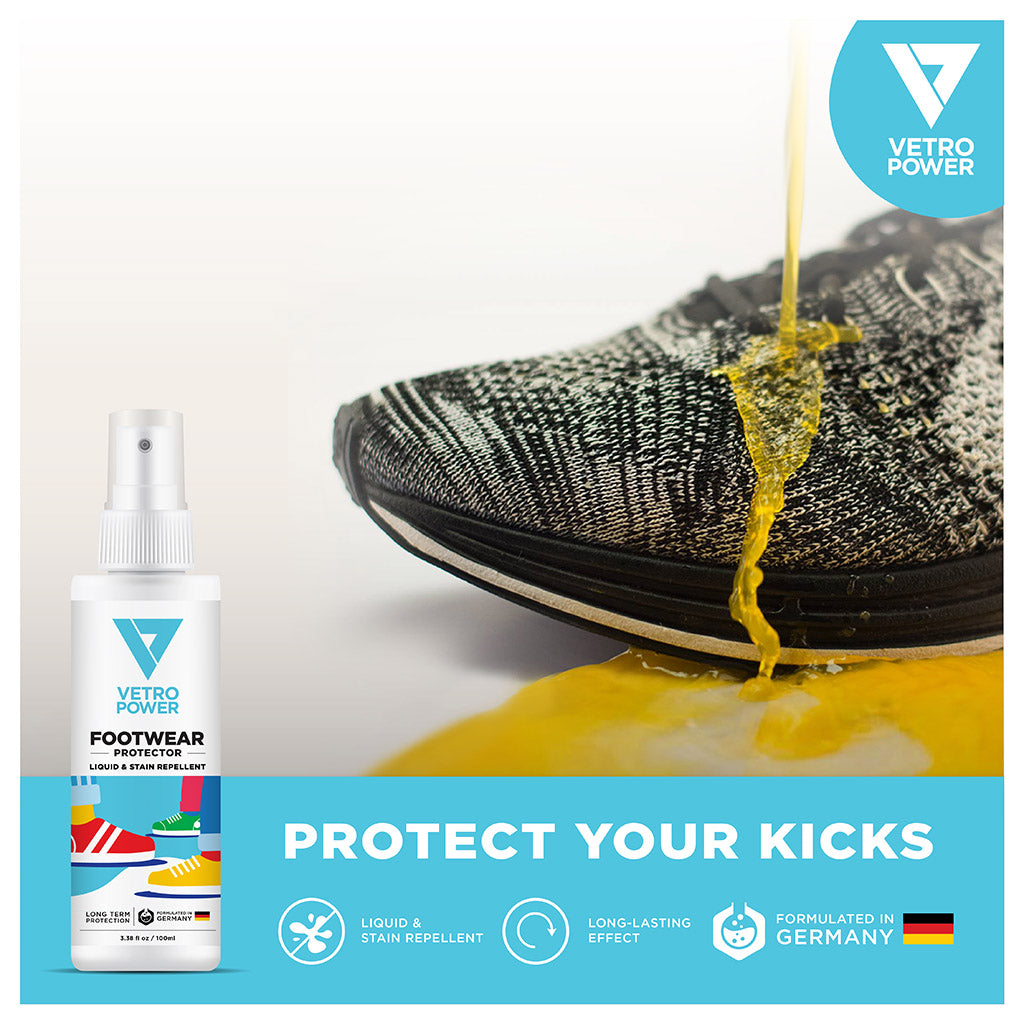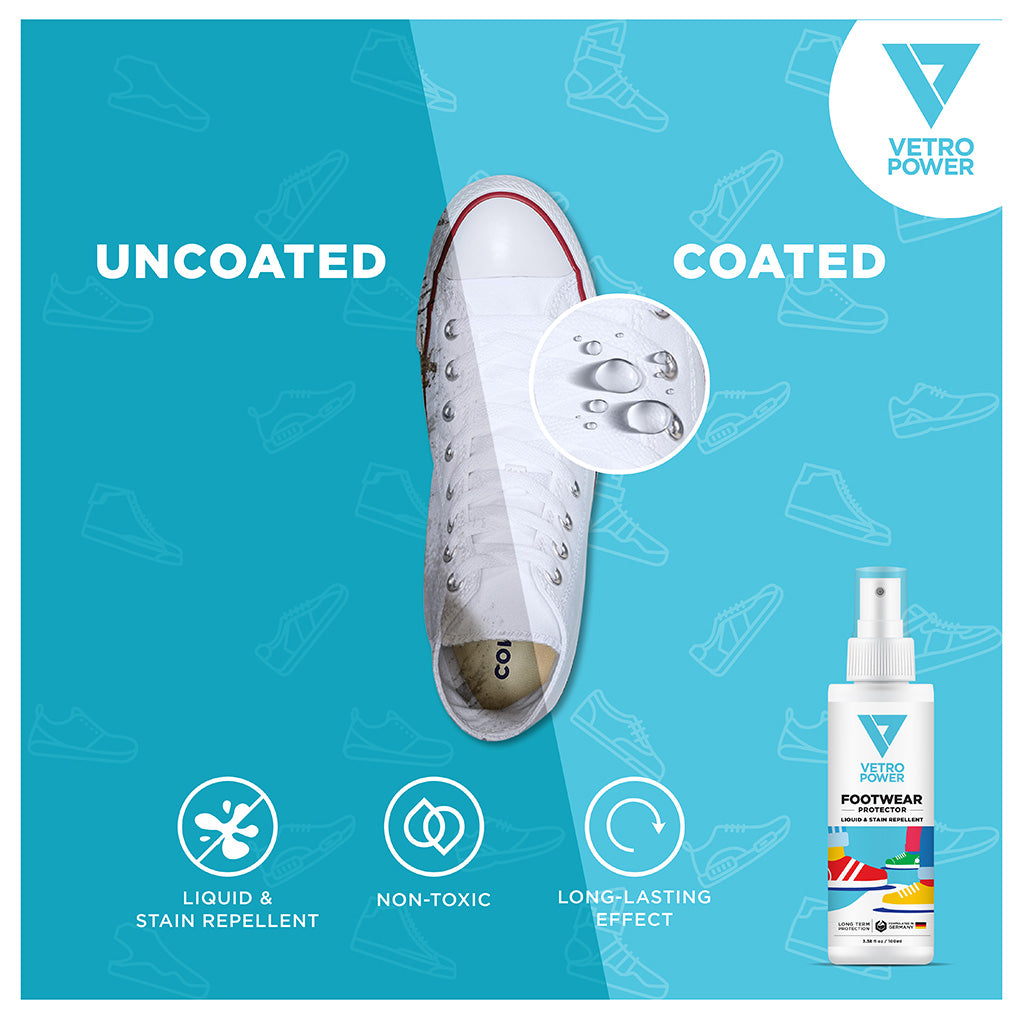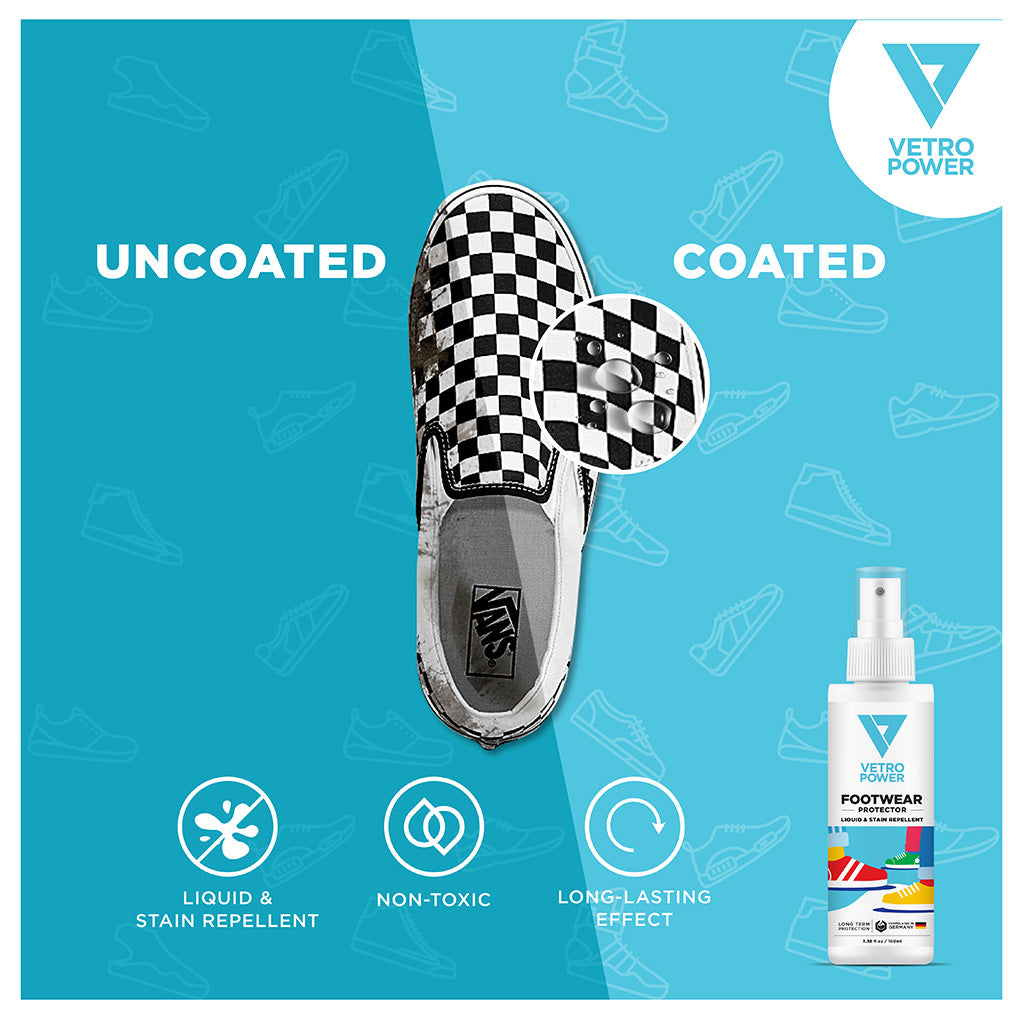 Vetro Power Footwear Protector 100ml - (Pack of 2)
Protect your favourite shoes from water, rain, stains & spills with Vetro Power Nano Footwear Protector. This extremely powerful nanotechnology enabled spray creates an invisible protective coating on your shoes that repels everyday accidental spills of liquid (water, coffee, tea, alcohol, etc.).
Perfect Water & Stain Repellent

Solvent & Fluorocarbon-free
Water-based & Non-toxic formula
Safe to use on all absorbent fabrics
Does not alter the colour, look, feel & smell

Suitable on suede, nubuck, leather, fabric, nylon, synthetics, canvas & sheepskin

Ensures your footwear remains cleaner for a longer time
A single application will protect upto a year, depending on usage
Coverage:
8-12 pairs of shoes depending on size
Includes:
2 x Footwear Protection 100ml
10% off on your first order
---
Free Shipping Available Across India
Clean the Surface
Use our microfibre cloth to clean the surface from dust and dry stains.
Spray on Surface
Please read the product guide and spray evenly across the surface.
Vetro Powered World
Wait 4-5 minutes for it to dry and you are ready to go!
VIEW ALL TURORIALS
NANOTECHNOLOGY FORMULATION 100% SUSTAINABLE