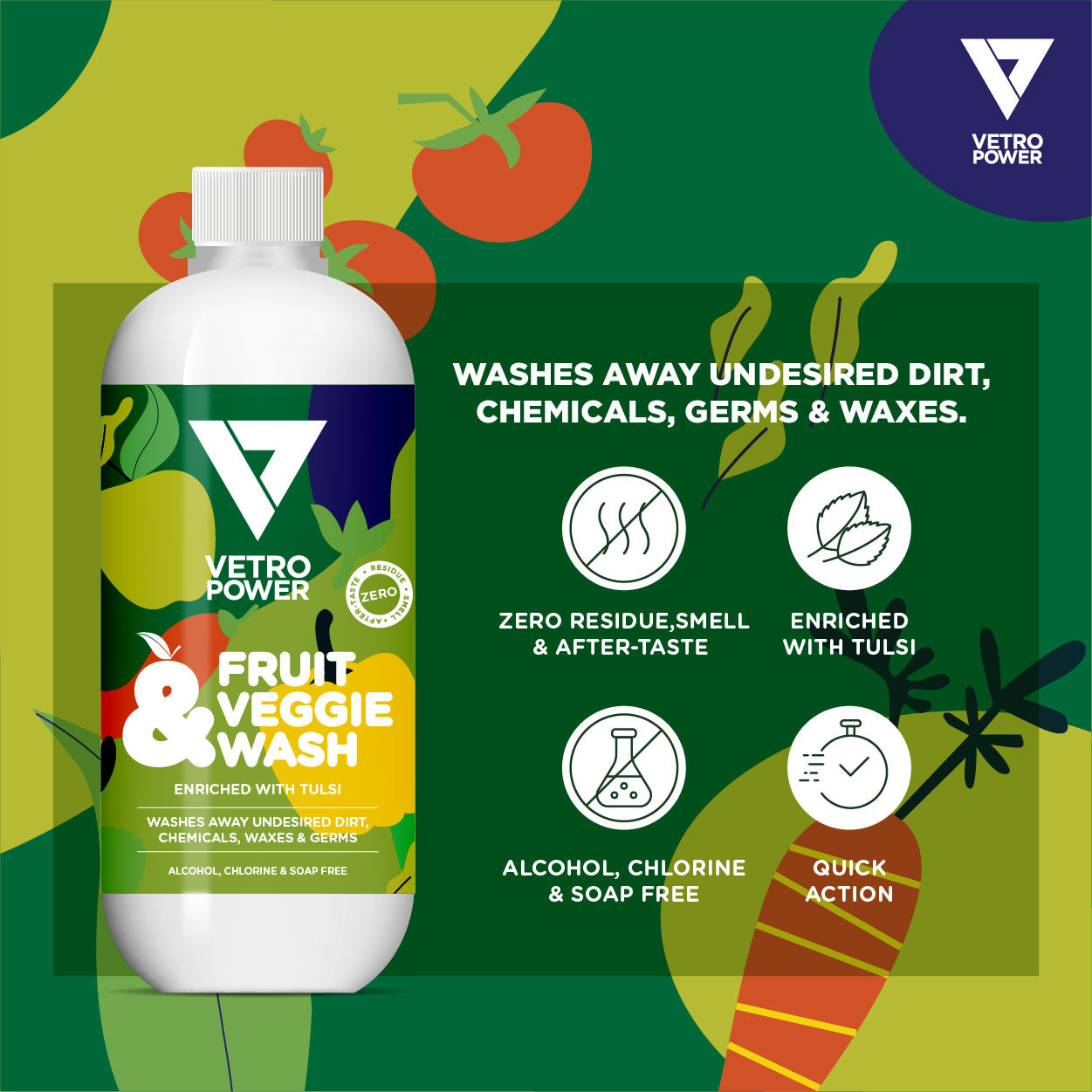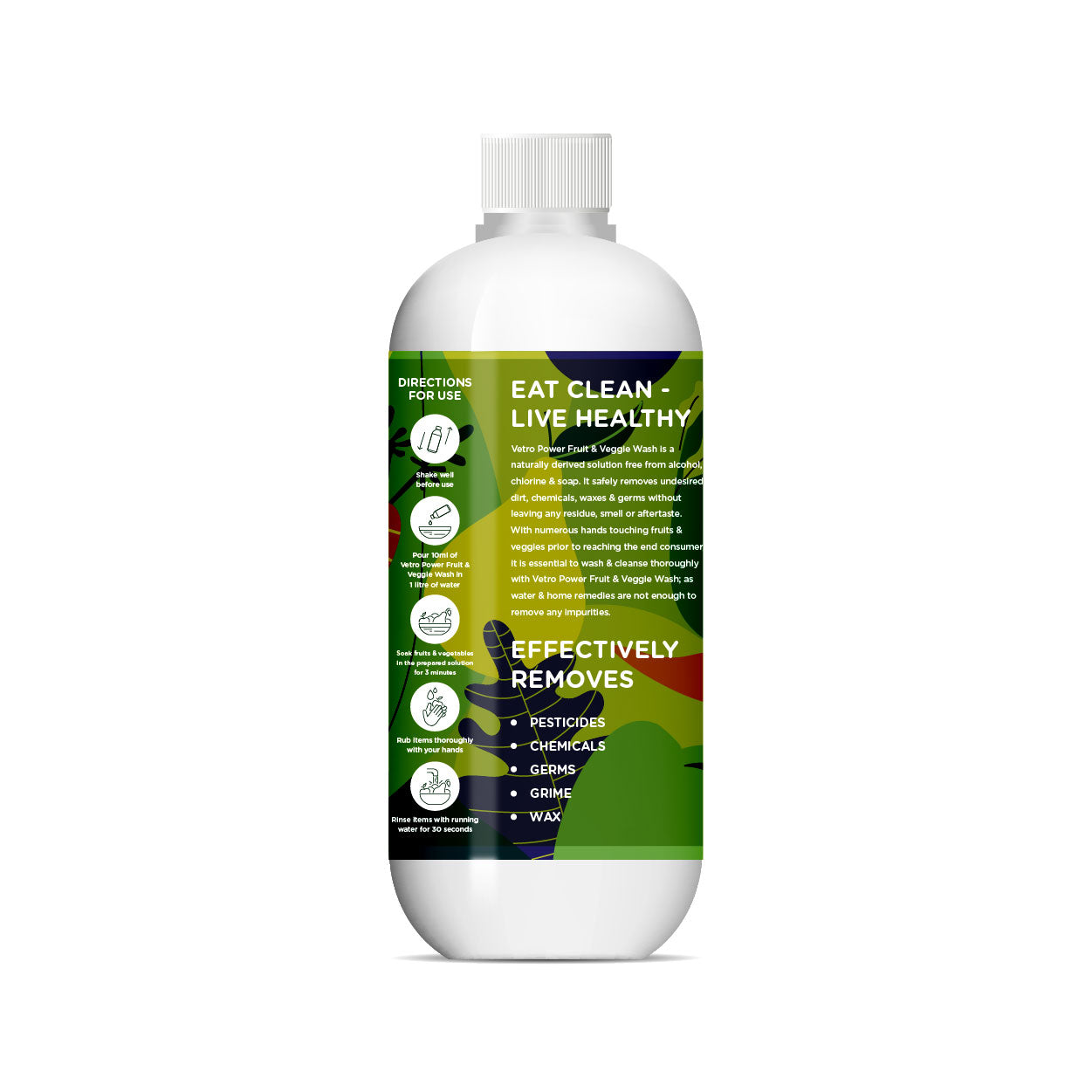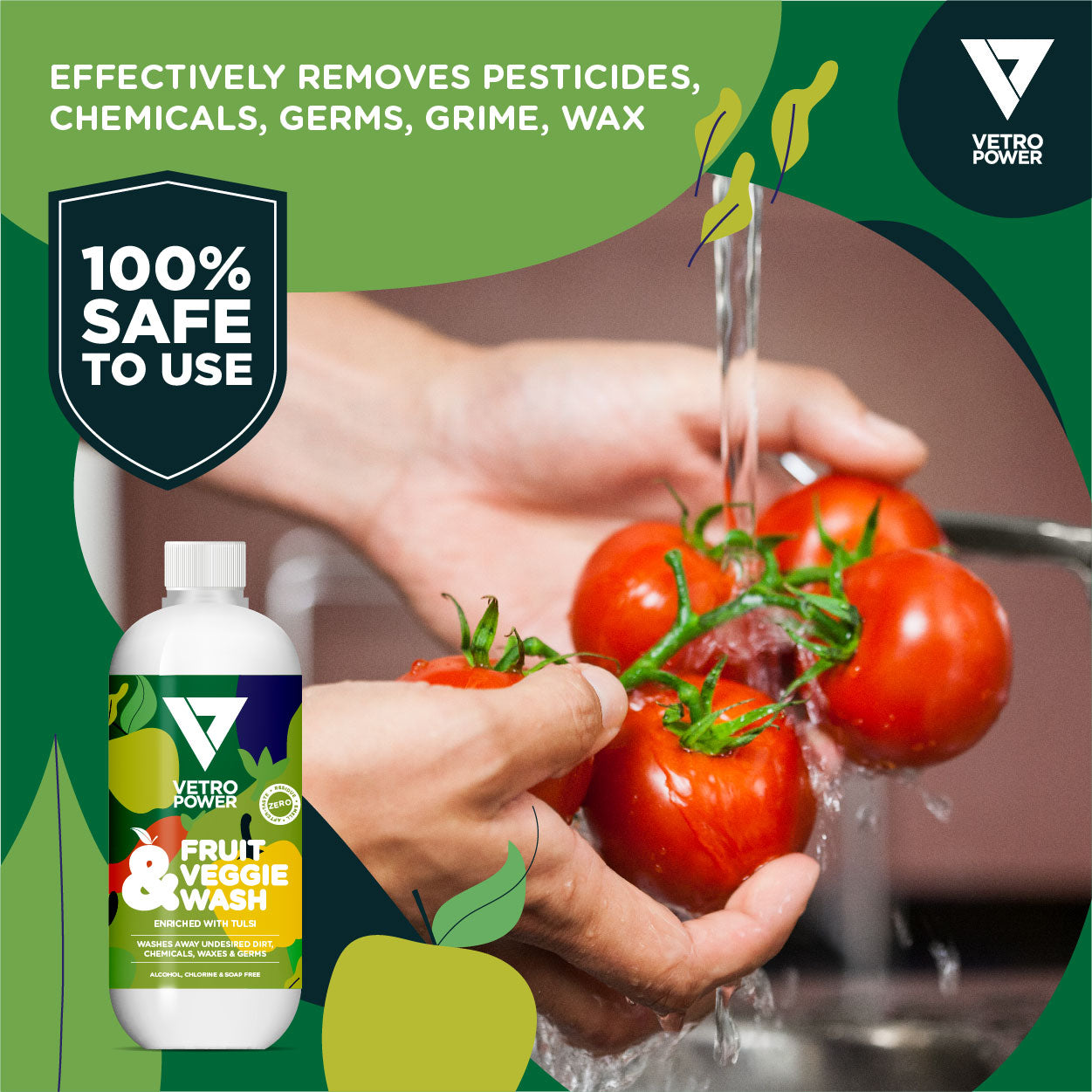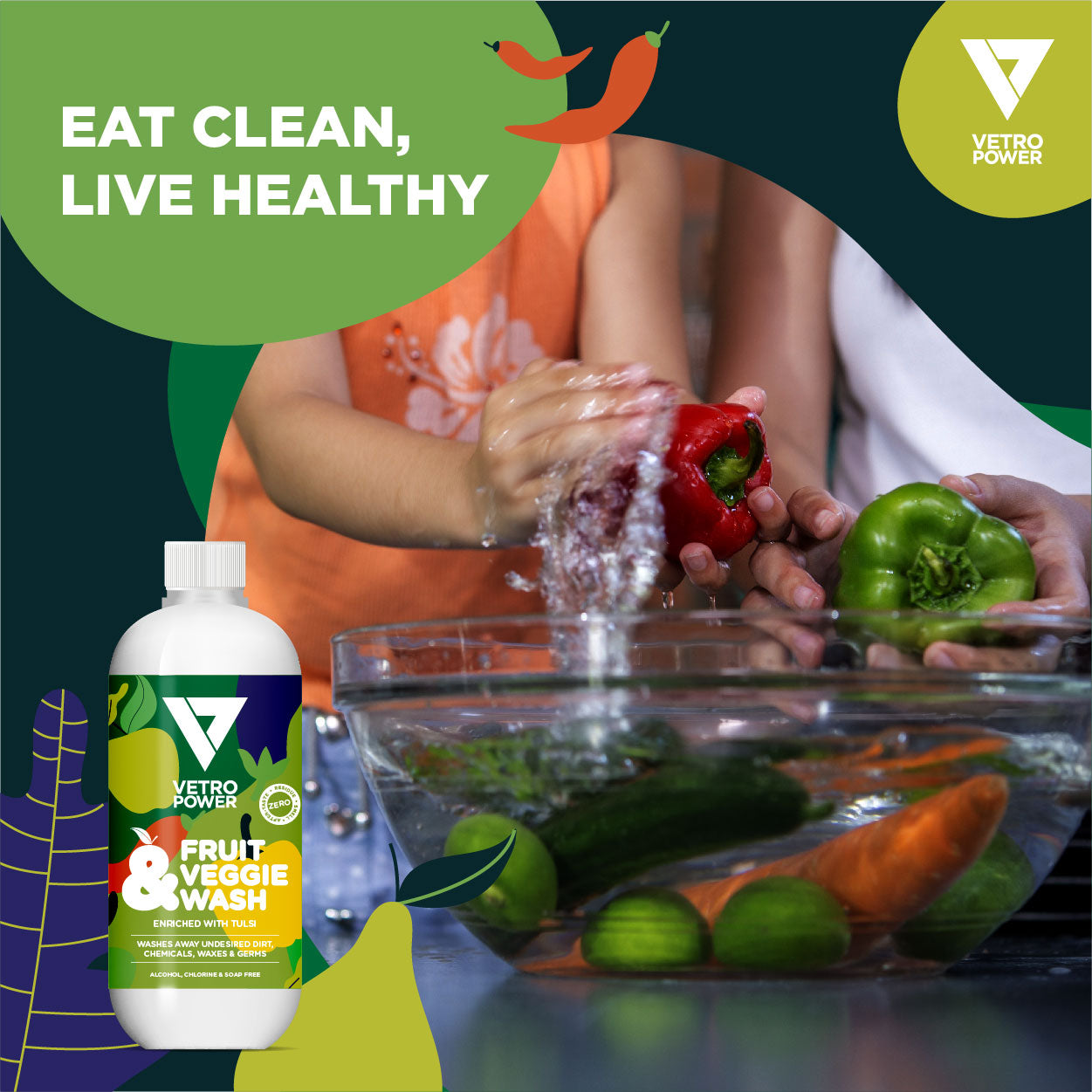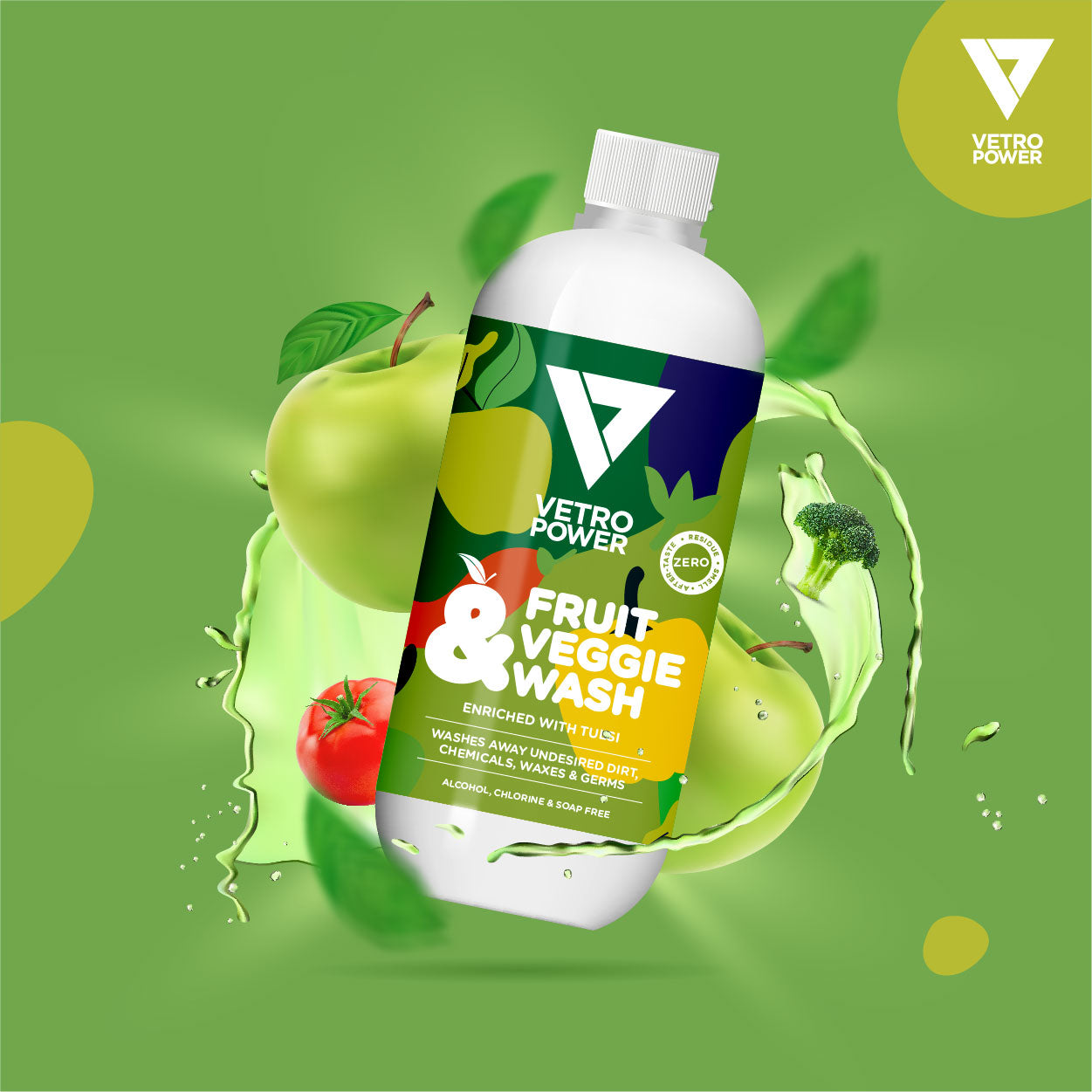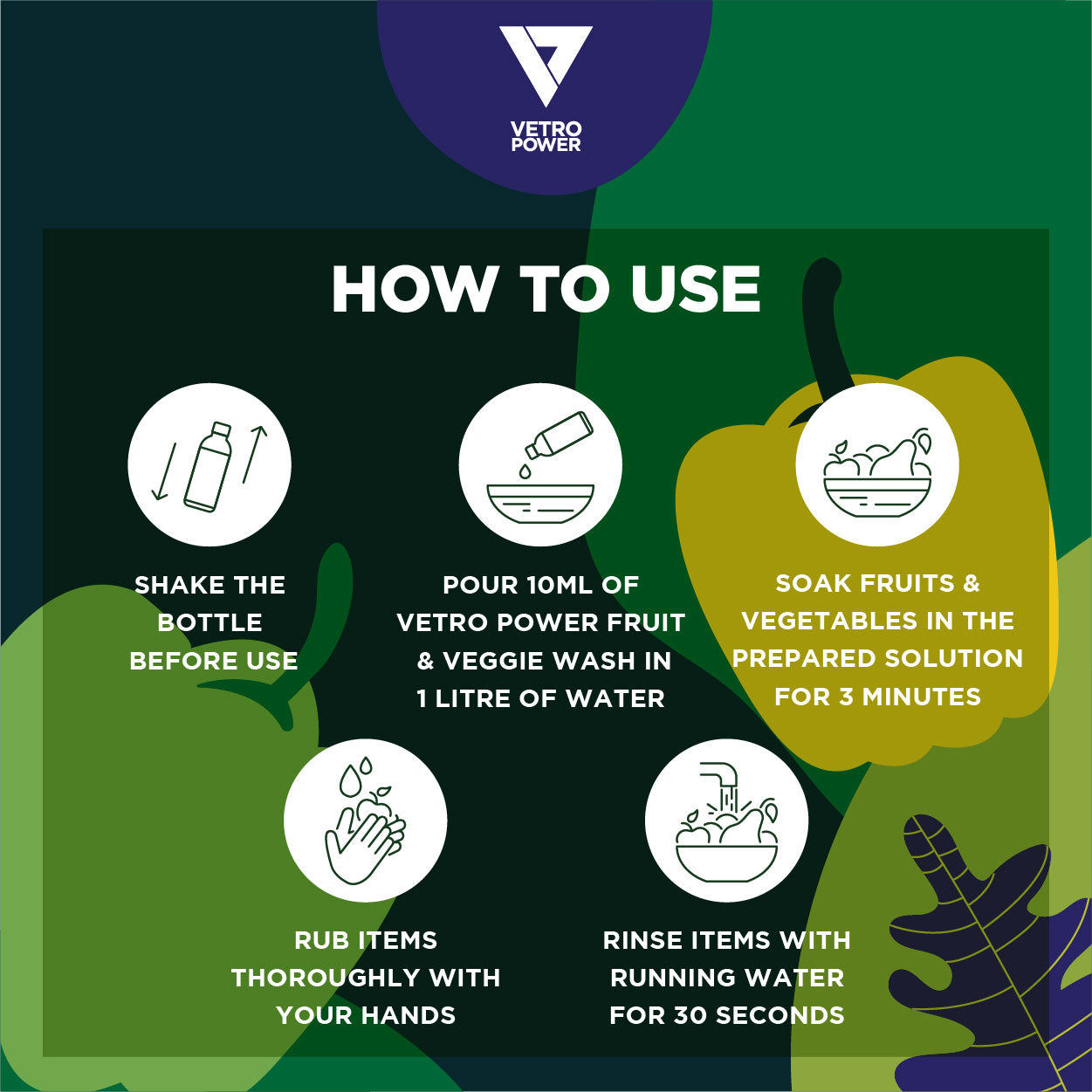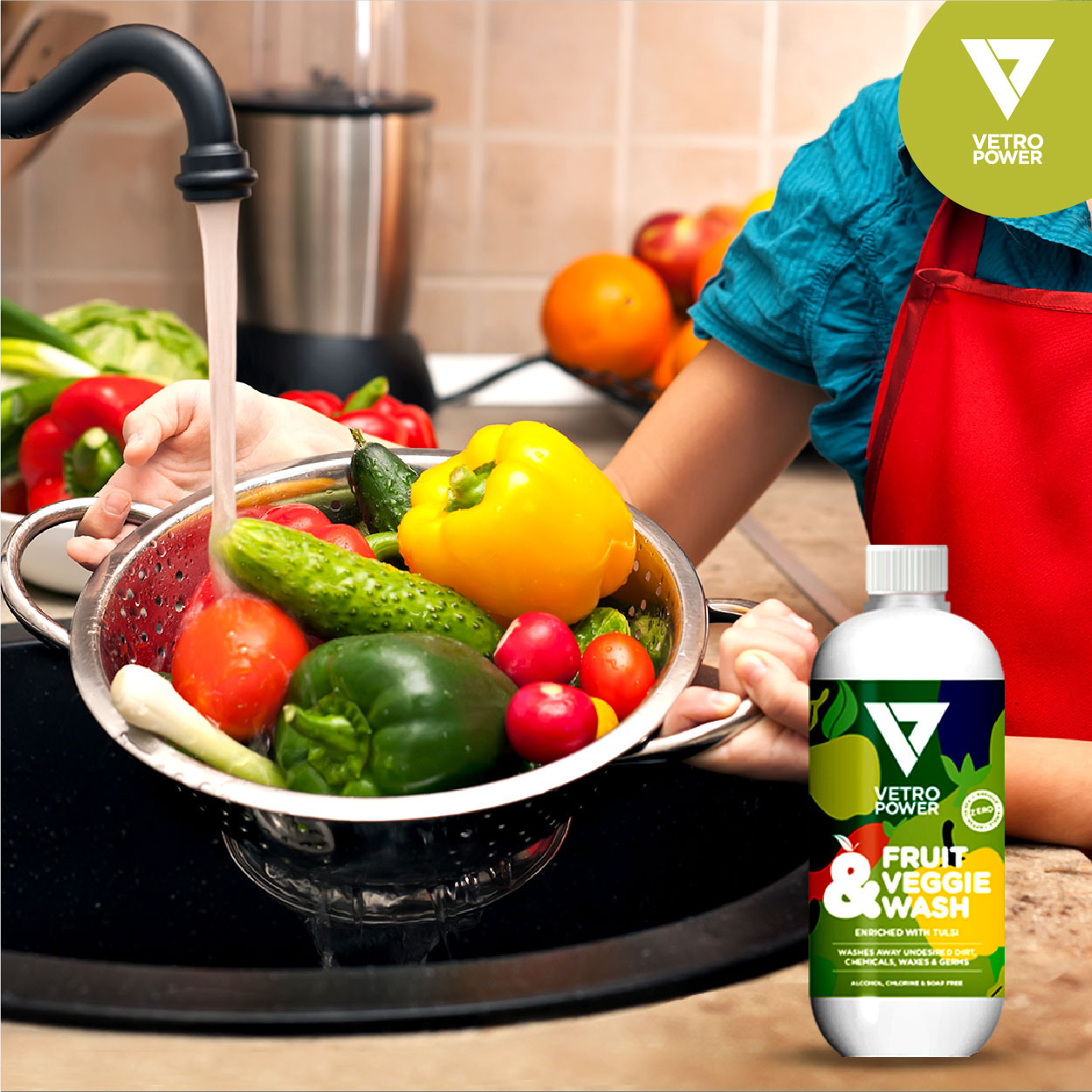 Vetro Power Fruit & Veggie Wash 500ml (pack of 2, 1 Litre)
Vetro Power Fruit and Veggie wash is a naturally derived solution free from alcohol, chlorine & soap.
Safely removes undesired dirt, chemicals, waxes & germs without leaving any residue, smell & aftertaste.
Helps reduce the risk of food-borne illnesses by removing chemicals, dirt, pesticides & germs. With numerous hands touching fruits & veggies prior to reaching the end consumer, it is essential to wash & cleanse using Vetro Power Fruit & Veggie Wash as water & home remedies are not effective enough.

Tulsi is well known for its myriad properties; such as anti-bacterial & anti-fungal, anti-viral among others; which have been extracted for our cleaning solution.
Large 500 ml pack size which can last up to 2 months; with daily use by a regular household; thus providing a very cost-effective solution.
Follow the application guidelines on the product packaging to ensure complete protection against disease causing micro-organisms and harmful chemicals present on fresh produce.
TRUSTED Vetro Power is a technology company, built on heart & innovation. We're focused to equip our customers with effective products that enhance your lifestyle while remaining conscious of the world we live in. With customers in over 20 countries; you can trust Vetro Power to provide the products you love.

10% off on your first order
---
Free Shipping Available Across India
Clean the Surface
Use our microfibre cloth to clean the surface from dust and dry stains.
Spray on Surface
Please read the product guide and spray evenly across the surface.
Vetro Powered World
Wait 4-5 minutes for it to dry and you are ready to go!
VIEW ALL TURORIALS
NANOTECHNOLOGY FORMULATION 100% SUSTAINABLE