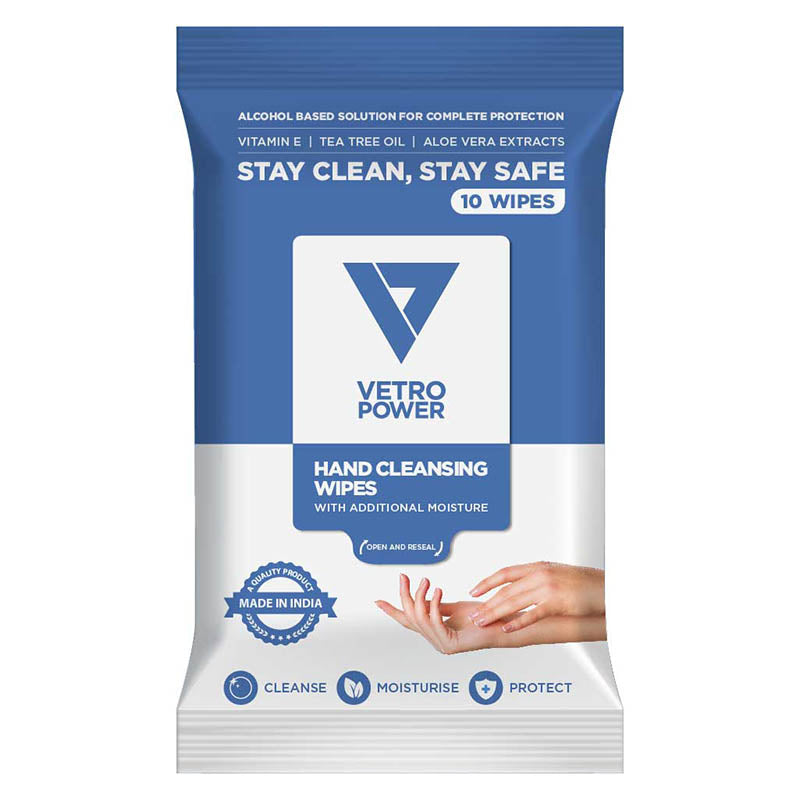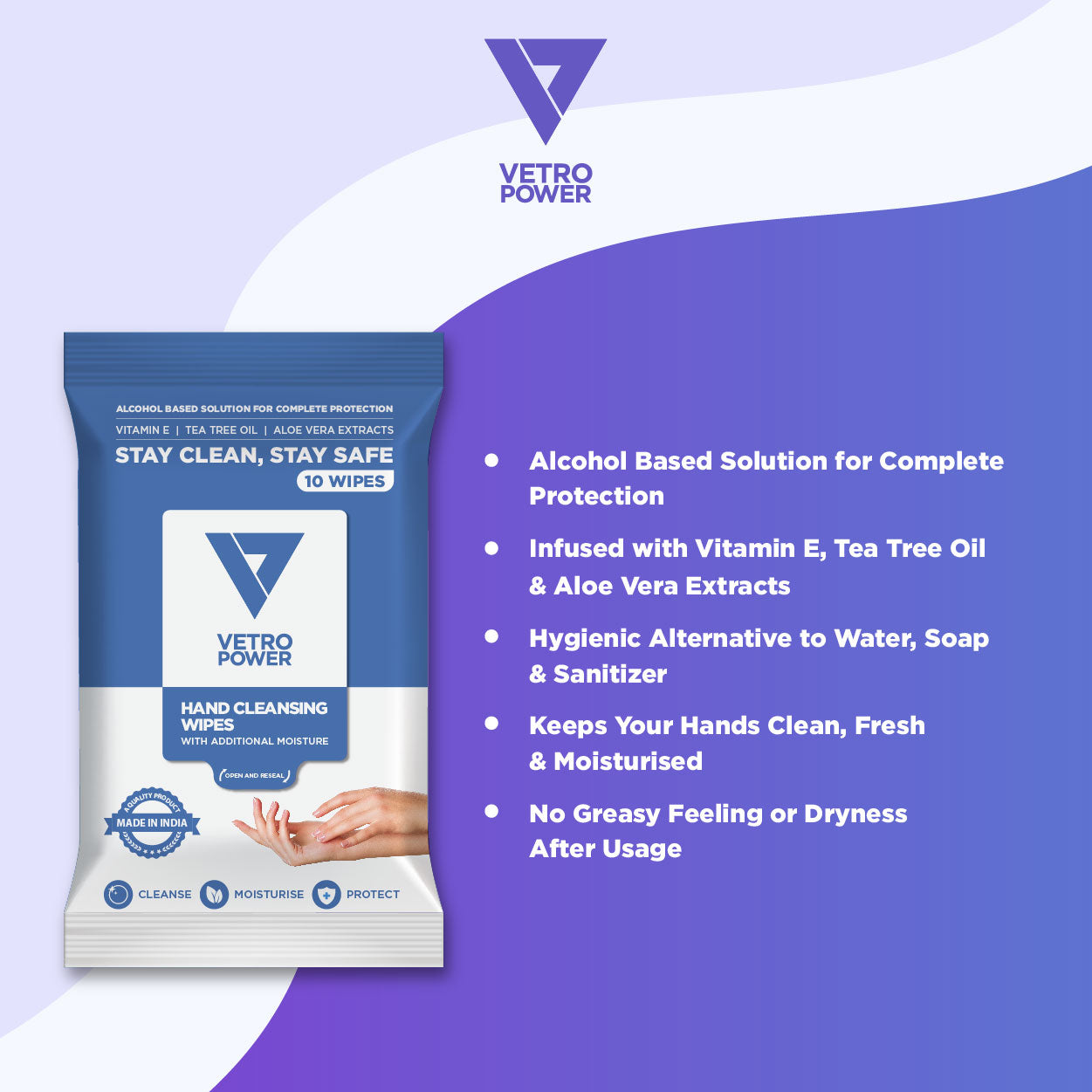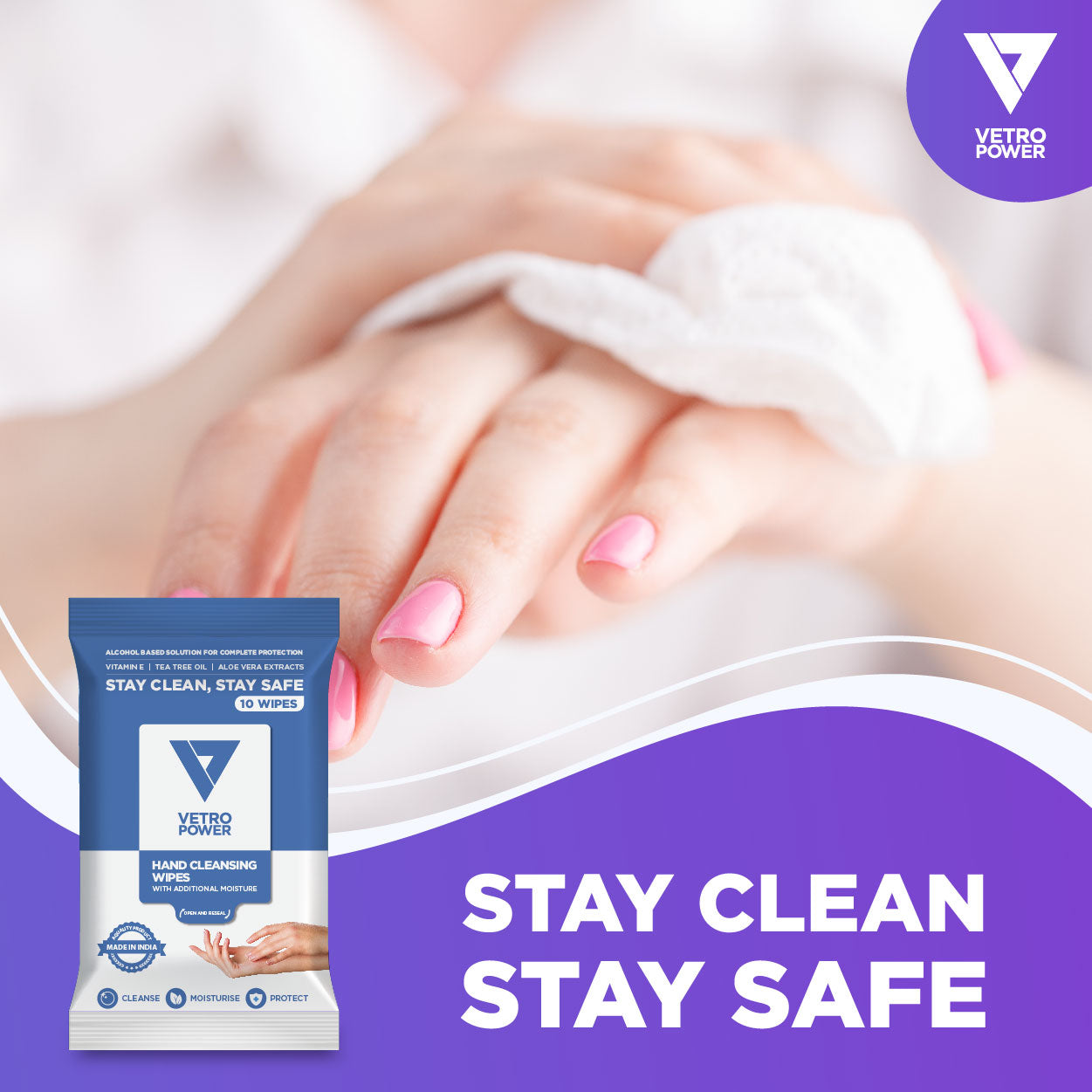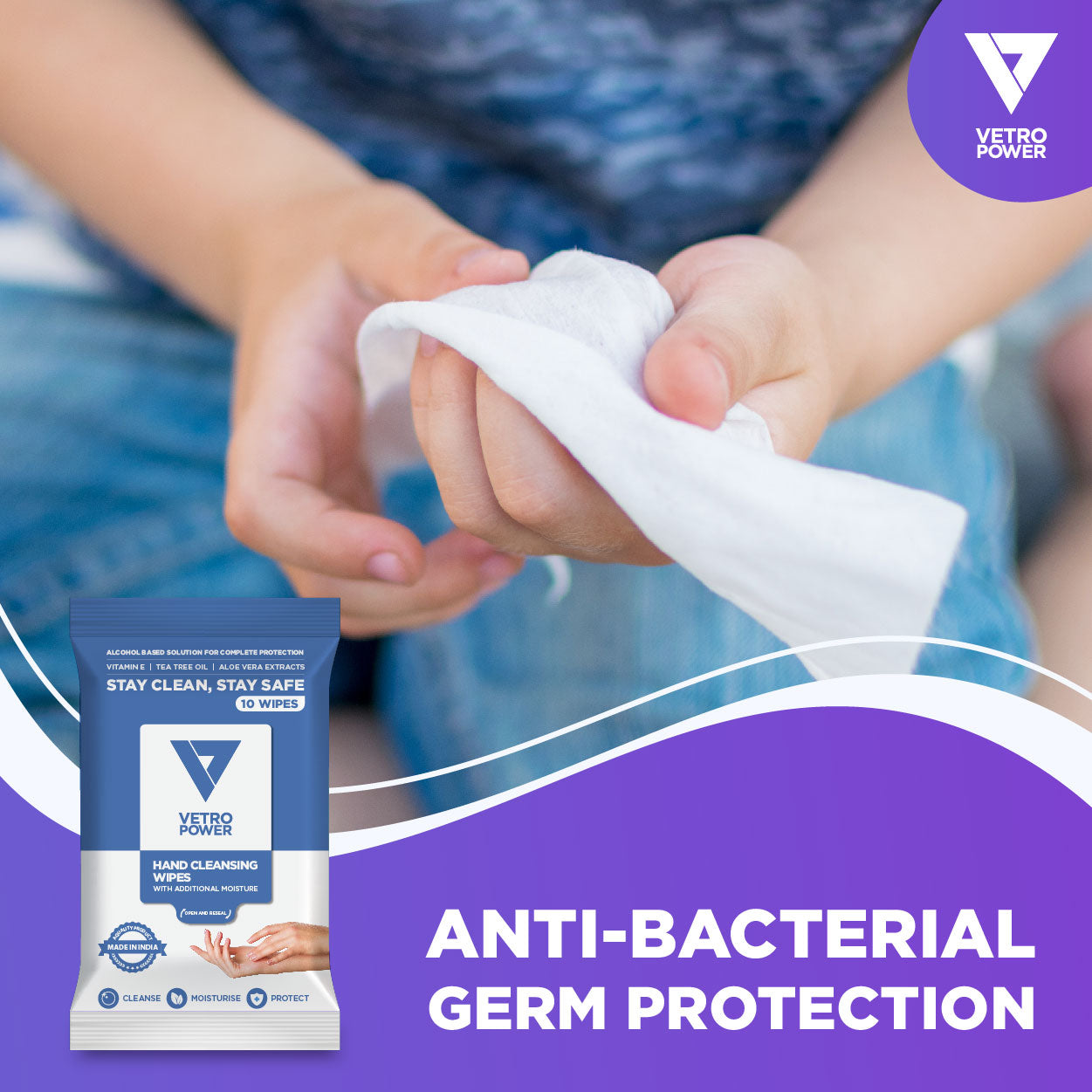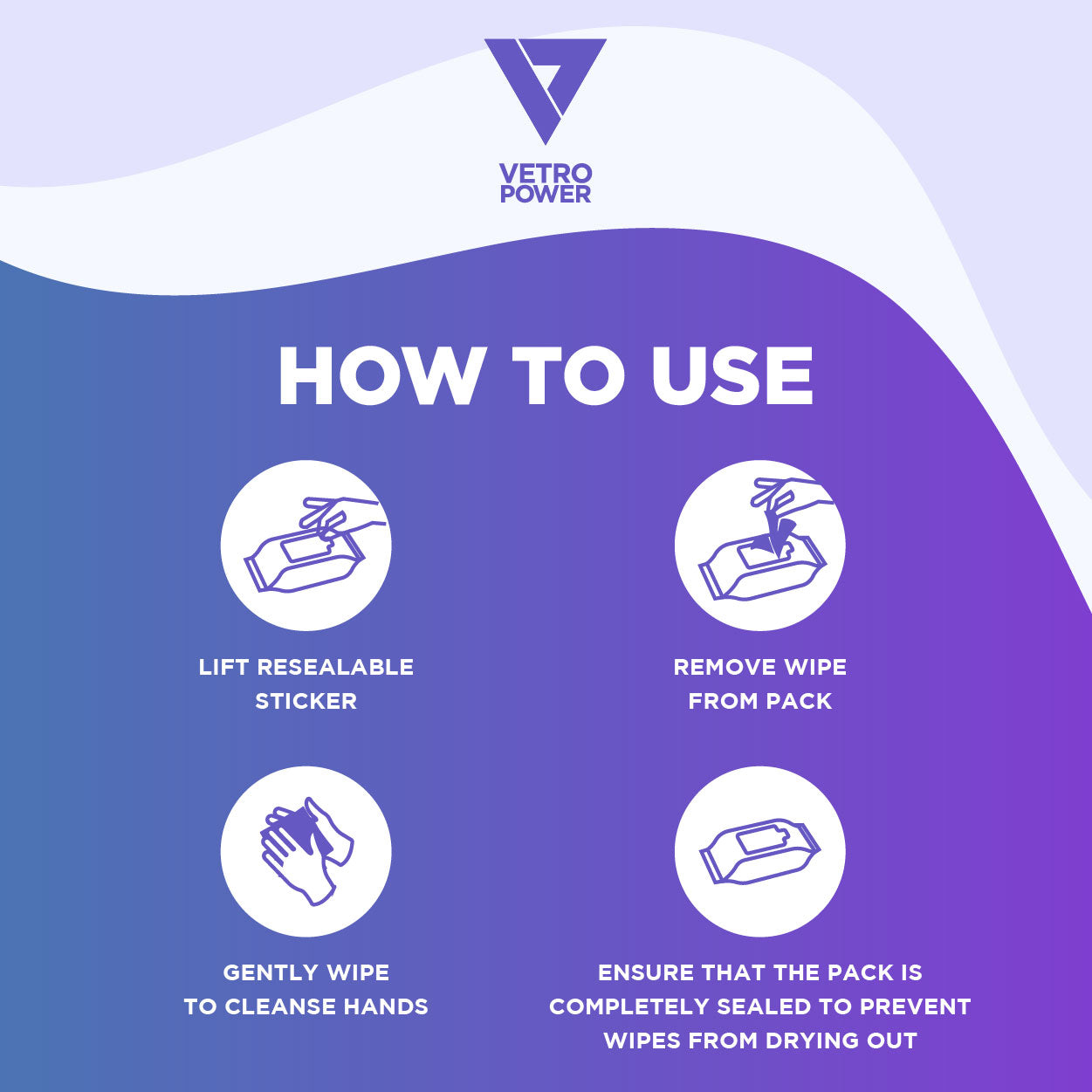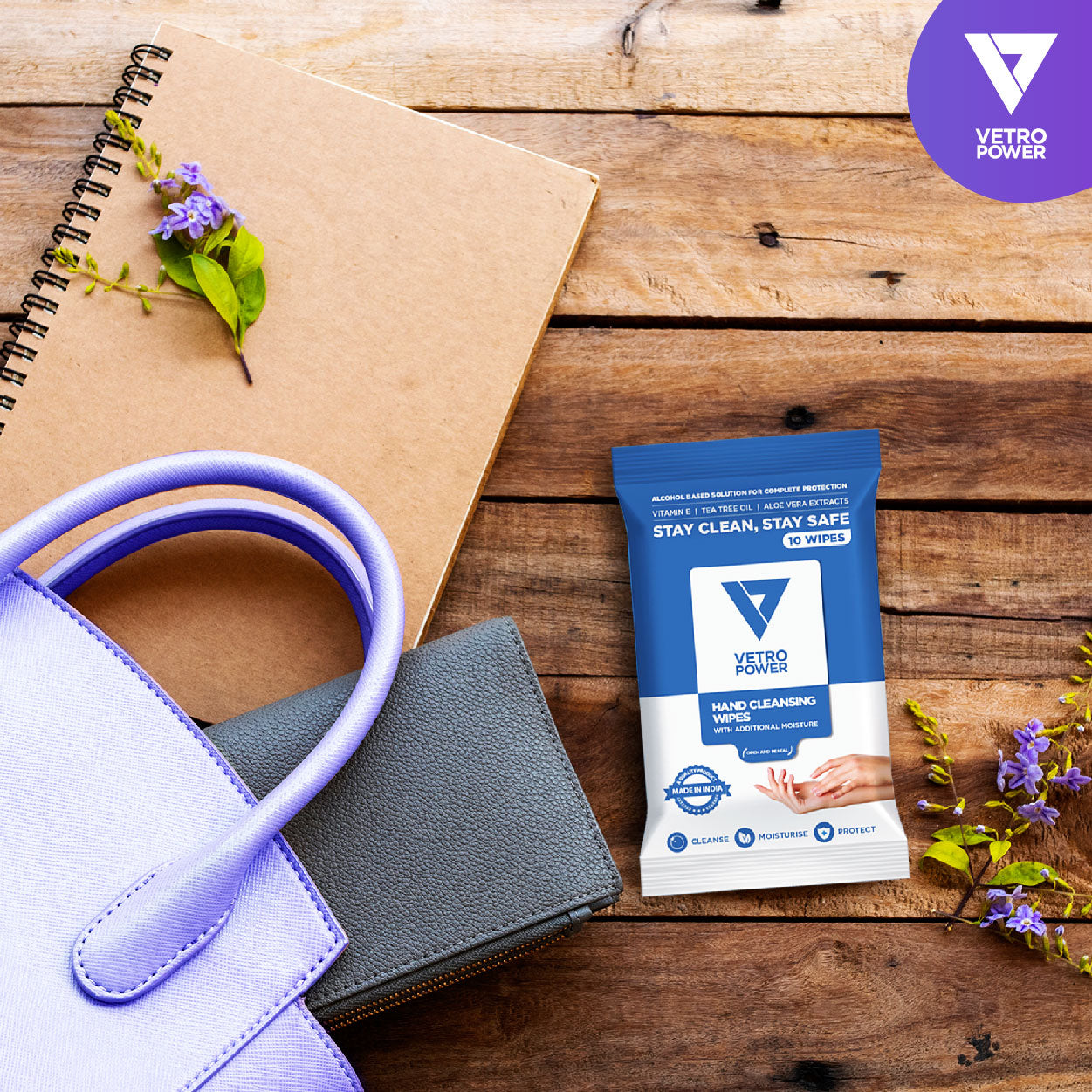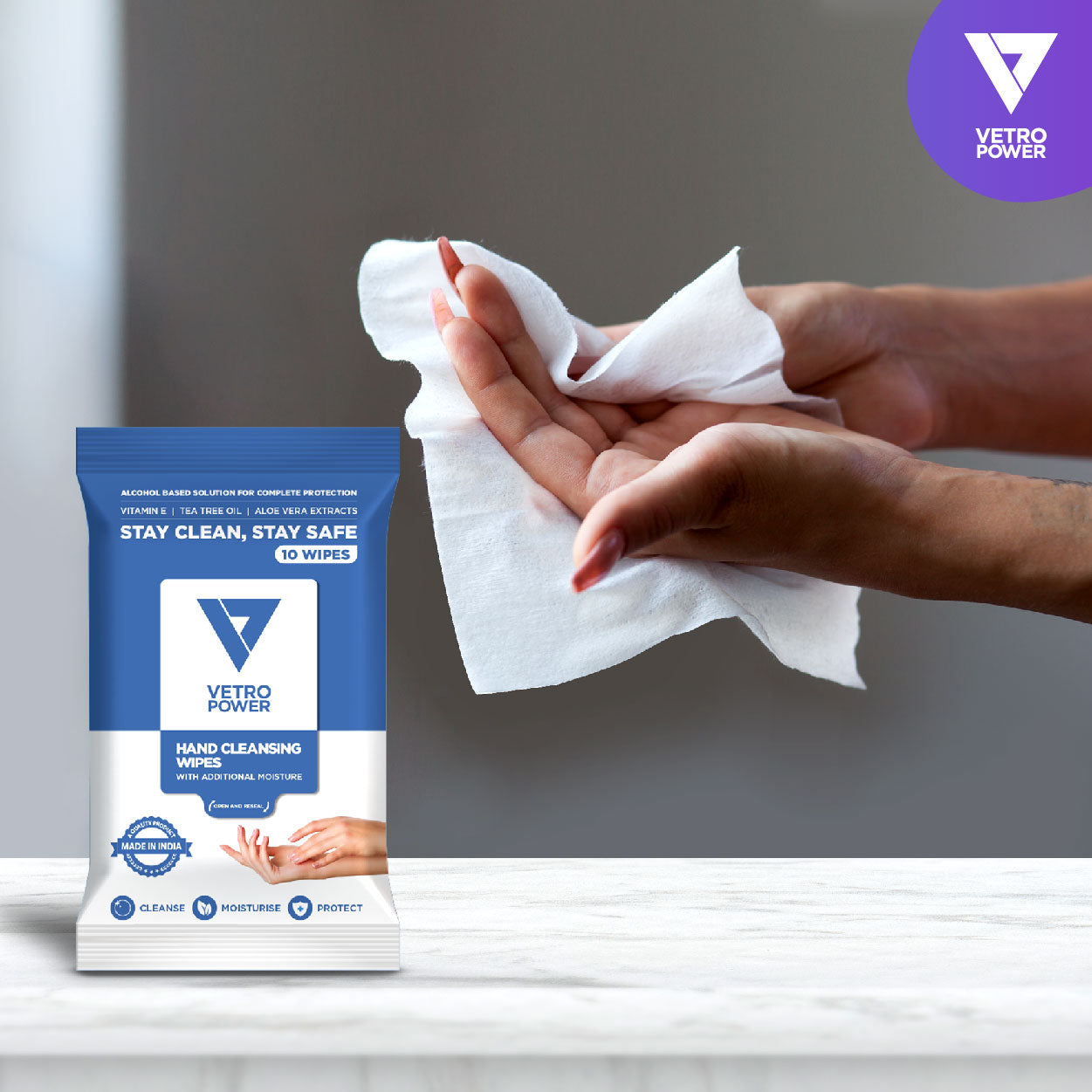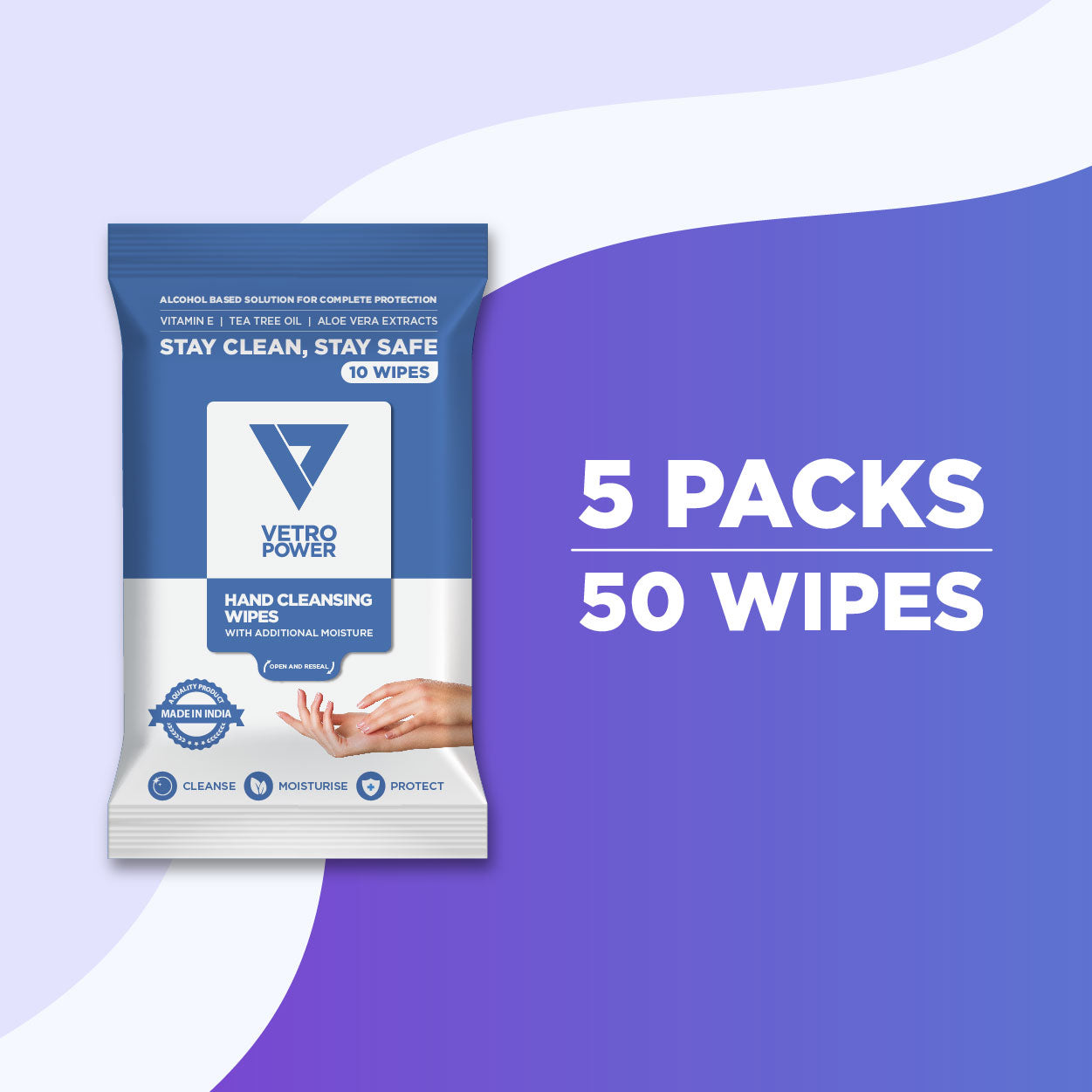 Vetro Power Hand Cleansing Wipes with Aloe Vera, Vitamin E & Tea Tree Oil - 50 Wipes (Pack of 5, 10 each)
Vetro Power Hand Cleansing Wipes' advanced formula keeps your hands clean, germ free; while leaving your skin feeling soft and fresh.
Alcohol solution formulated with Aloe Vera, Vitamin E & Tree Tree Oil for complete germ protection.
Protect yourself against disease causing germs which can be present on your hands & body. Never worry about dirty hands again.
Skin loses essential moisture due to harsh soaps and heavy alcohol-based sanitizers. Vitamin-E, Tea-Tree Oil and Aloe-Vera extracts formulated in Vetro Power Hand Cleansing Wipes help replenish the health of your skin and won't cause any dryness.
Unlike most moisturising hand wipes, Vetro Power is quick drying and does not leave any greasy residue on your hands post application. 

Travel Size! 15 cm X 20 cm per wipe allows you to cleanse on the go! Ultra soft, gentle to use on face, hands & body while at home, work, travelling & more.
Note - Not for Baby usage.
TRUSTED: Vetro Power is a product technology company, built on heart & innovation; we're focused to equip our customers with effective products that enhance your lifestyle while remaining conscious of the world we live in. With customers in over 20 countries; trust in Vetro Power to provide products you love.
10% off on your first order
---
Free Shipping Available Across India
Clean the Surface
Use our microfibre cloth to clean the surface from dust and dry stains.
Spray on Surface
Please read the product guide and spray evenly across the surface.
Vetro Powered World
Wait 4-5 minutes for it to dry and you are ready to go!
VIEW ALL TURORIALS
NANOTECHNOLOGY FORMULATION 100% SUSTAINABLE