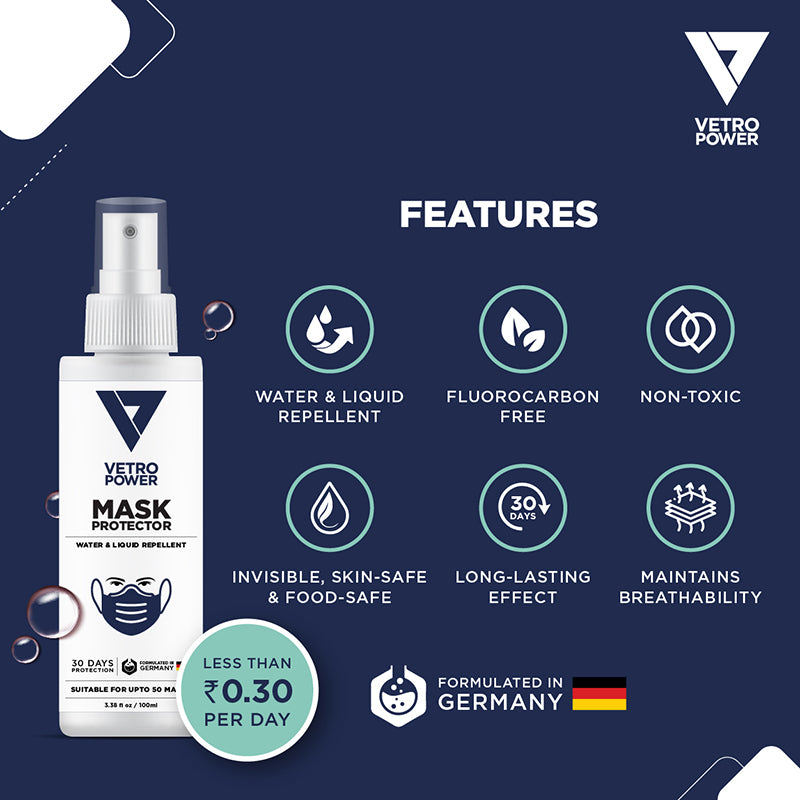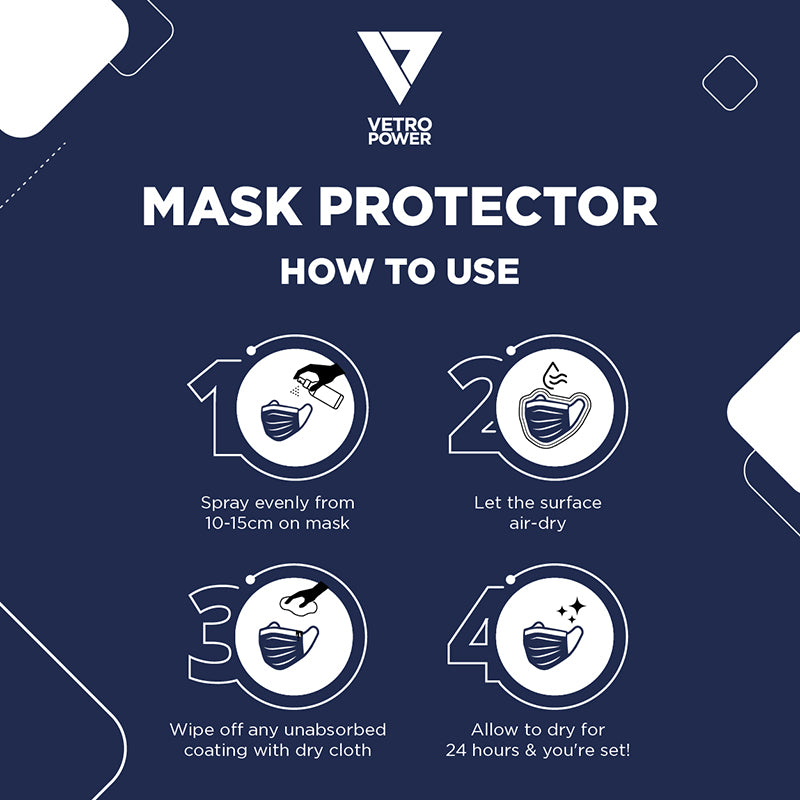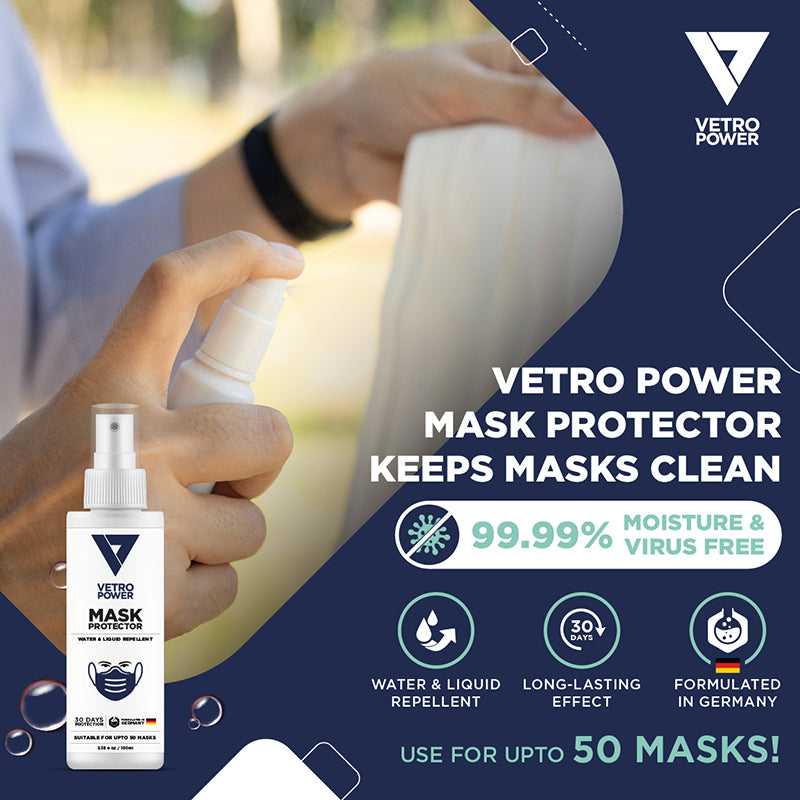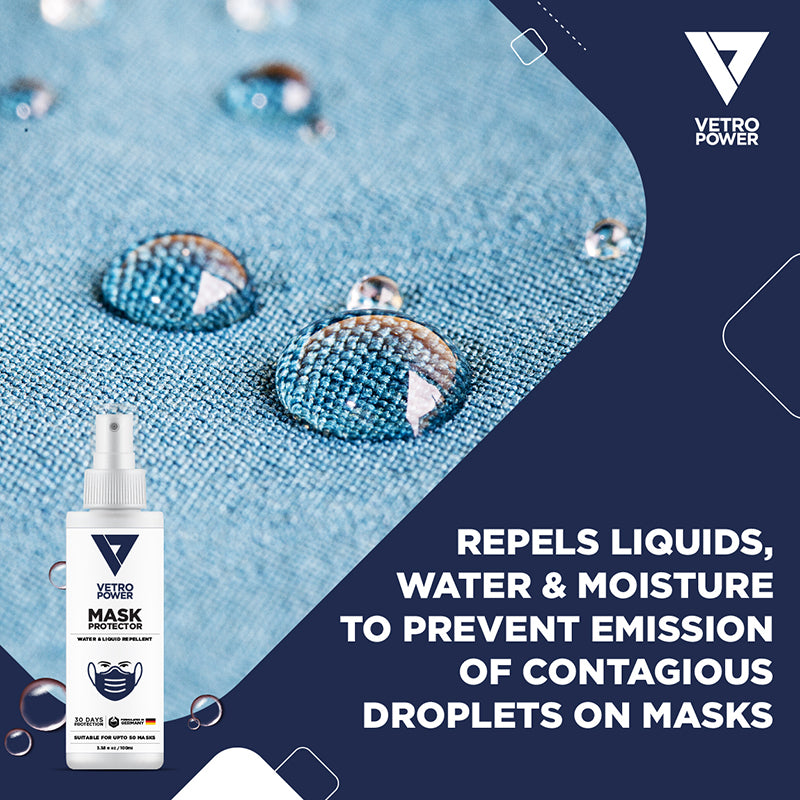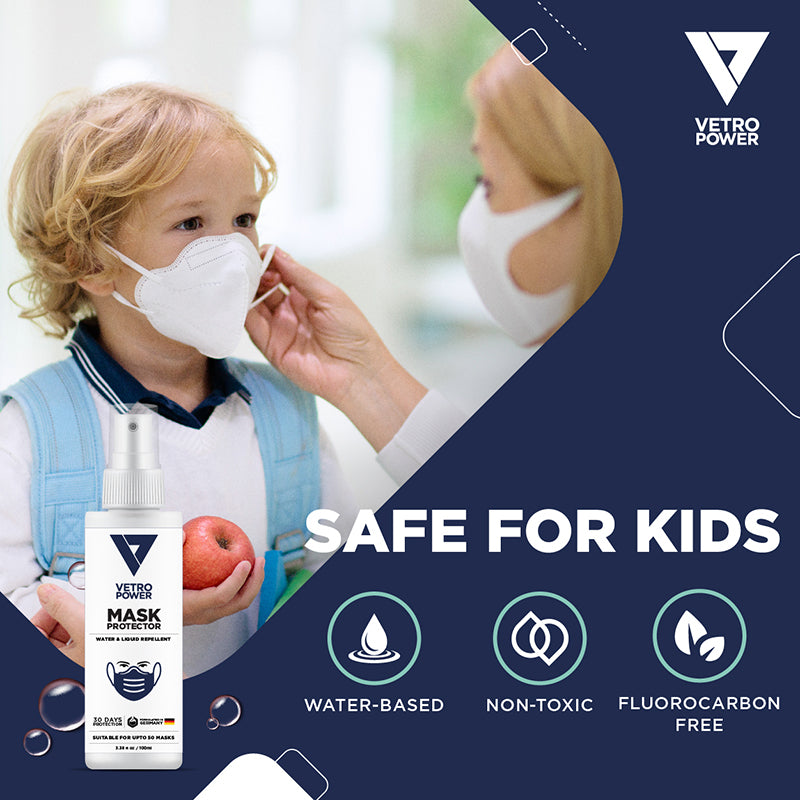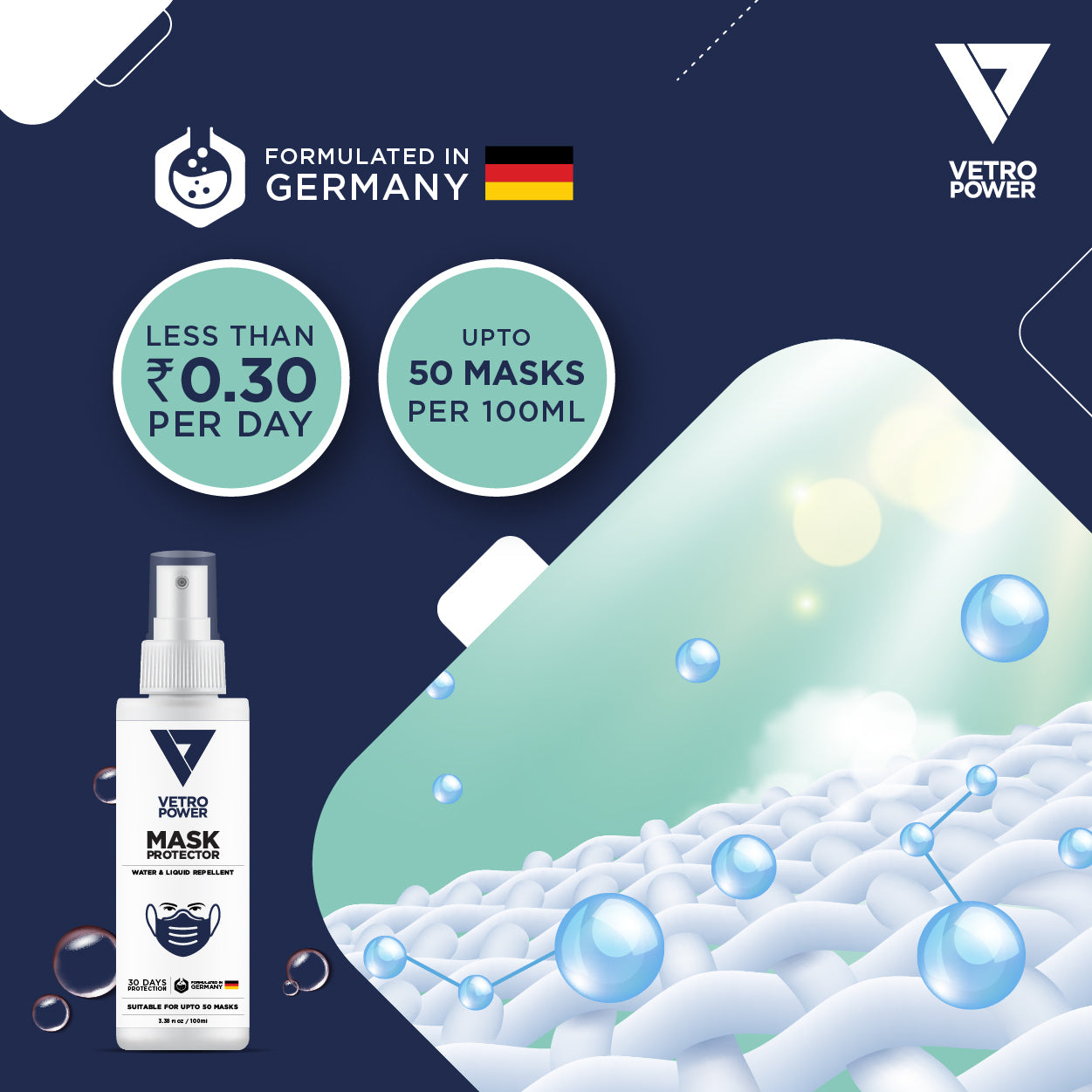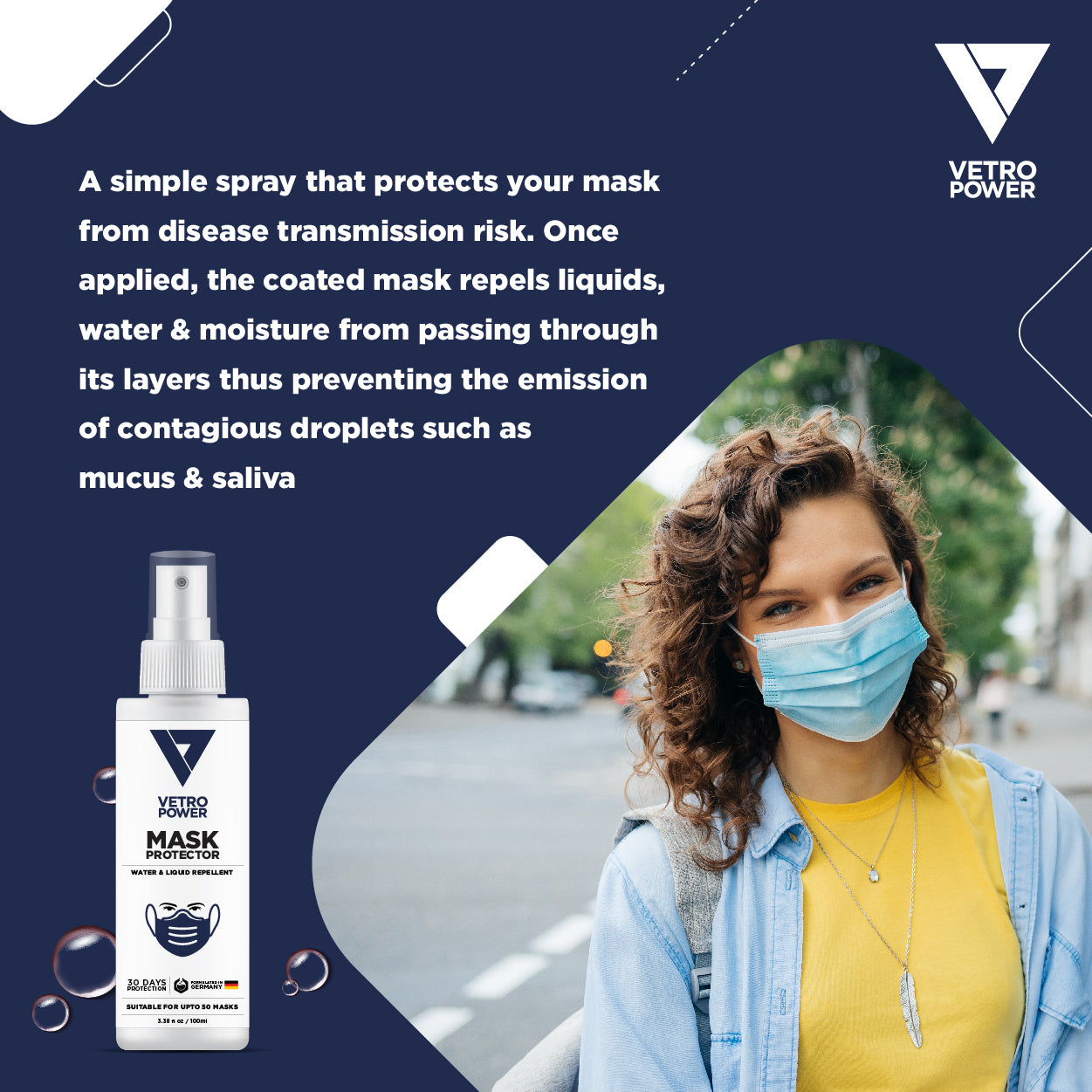 Vetro Power Nano Mask Protector 100ml - (Pack of 2)
Vetro Power Nanotechnology Mask Protector 100ml is a german formulated water & liquid repellent that keeps masks clean, moisture & 99.99% virus free for upto 30 days. Suitable for frequent use for upto 50 masks.
INNOVATIVE GERMAN TECHNOLOGY KEEPS YOUR MASK CLEAN, MOISTURE AND 99.99% VIRUS FREE: Vetro Power's Mask Protector Spray uses powerful nanotechnology to create an invisible, superhydrophobic coating that prevents liquids & moisture from passing through the mask.

PERFECT NANOTECHNOLOGY MASK PROTECTION: A simple spray that protects your mask from disease transmission risk. Once applied, the coated mask repels liquids, water & moisture from passing through its layers thus preventing the emission of contagious droplets such as mucus & saliva. Mitigates risk of airborne and moisture borne diseases that pass through a moist mask for upto 30 days.
WATER-BASED, SKIN-SAFE, NON-TOXIC & FLUOROCARBON FREE: Vetro Power's Mask Protector Spray is a 100% water-based product, applicable on all materials and maintains breathability while remaining eco-friendly - free of harmful solvents, aerosols & aggressive substances.
EASY TO USE: Spray evenly on the outside of your mask and allow to dry for 24hours. Re-coat mask with Vetro Power Mask Protector after every wash. Apply on dry mask only.
GREAT LONG-LASTING VALUE: Each Bottle of Vetro Power Mask Protector 100ml can be used for upto 50 Masks which is less than Rs. 8/- per mask! Each application lasts for 30 days. Reduce your carbon footprint by elongating the lifetime of your masks, being conscious of our precious environment while enhancing your safety all-in-one!
Includes:
2 x Nano Mask Protector 100ml
10% off on your first order
---
Free Shipping Available Across India
Clean the Surface
Use our microfibre cloth to clean the surface from dust and dry stains.
Spray on Surface
Please read the product guide and spray evenly across the surface.
Vetro Powered World
Wait 4-5 minutes for it to dry and you are ready to go!
VIEW ALL TURORIALS
NANOTECHNOLOGY FORMULATION 100% SUSTAINABLE