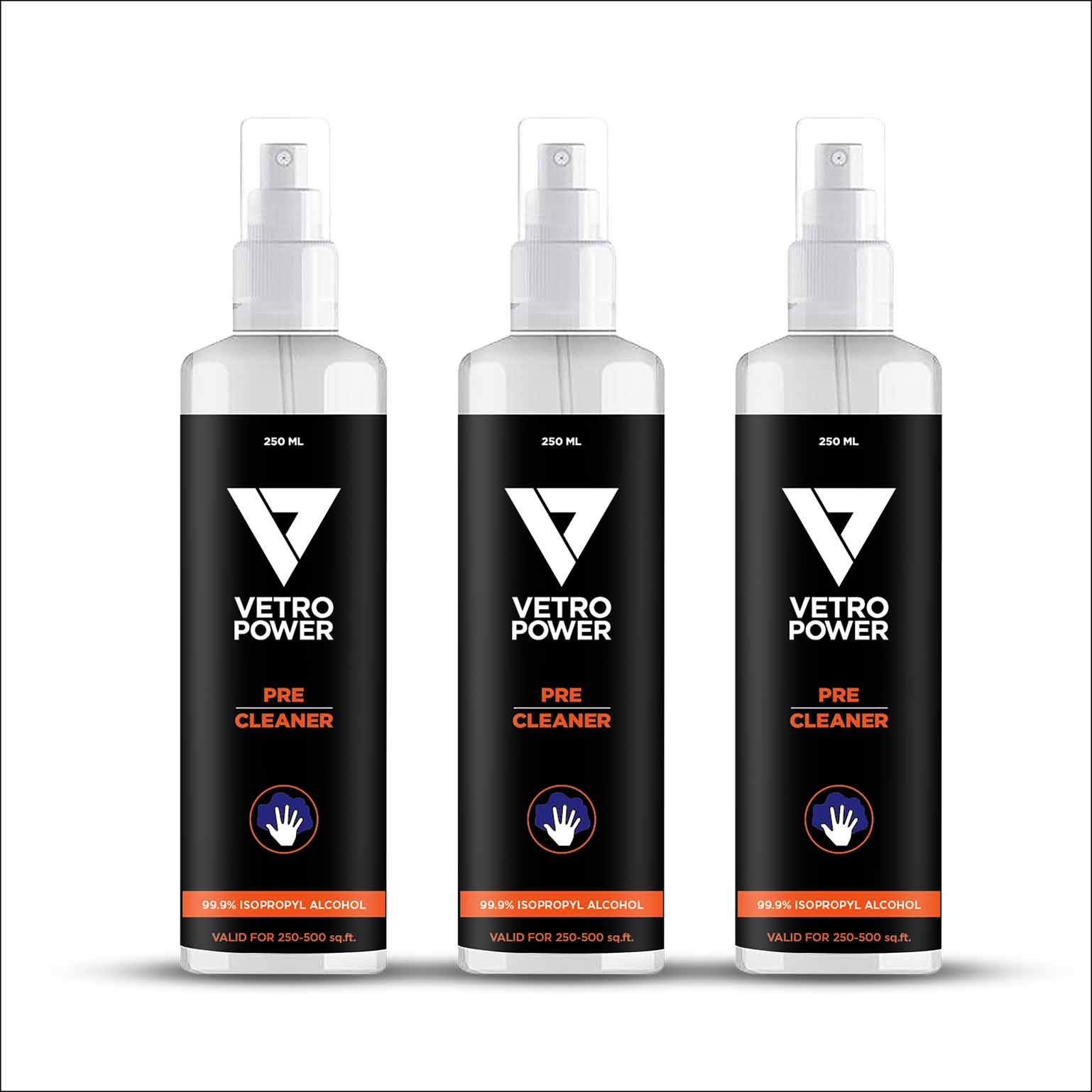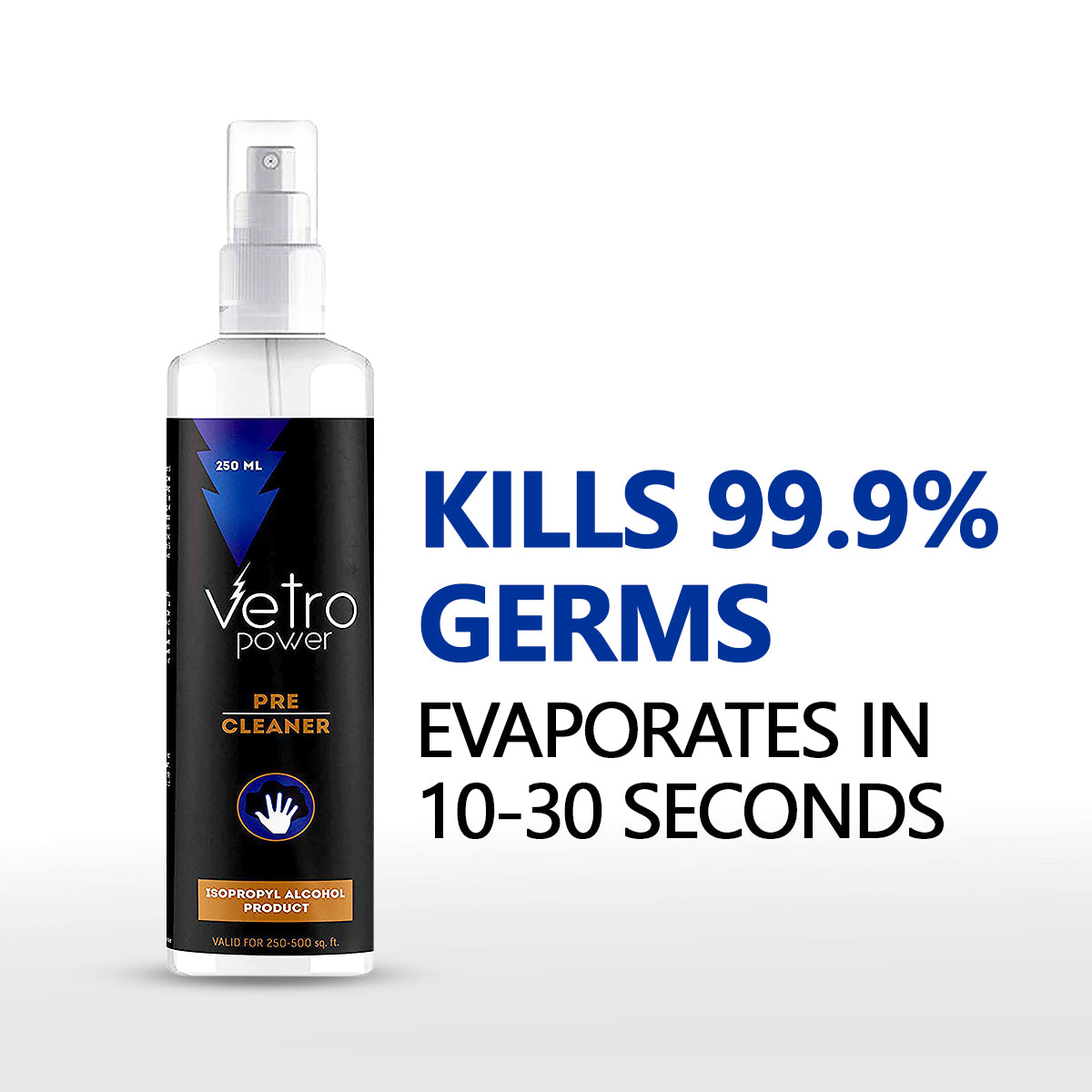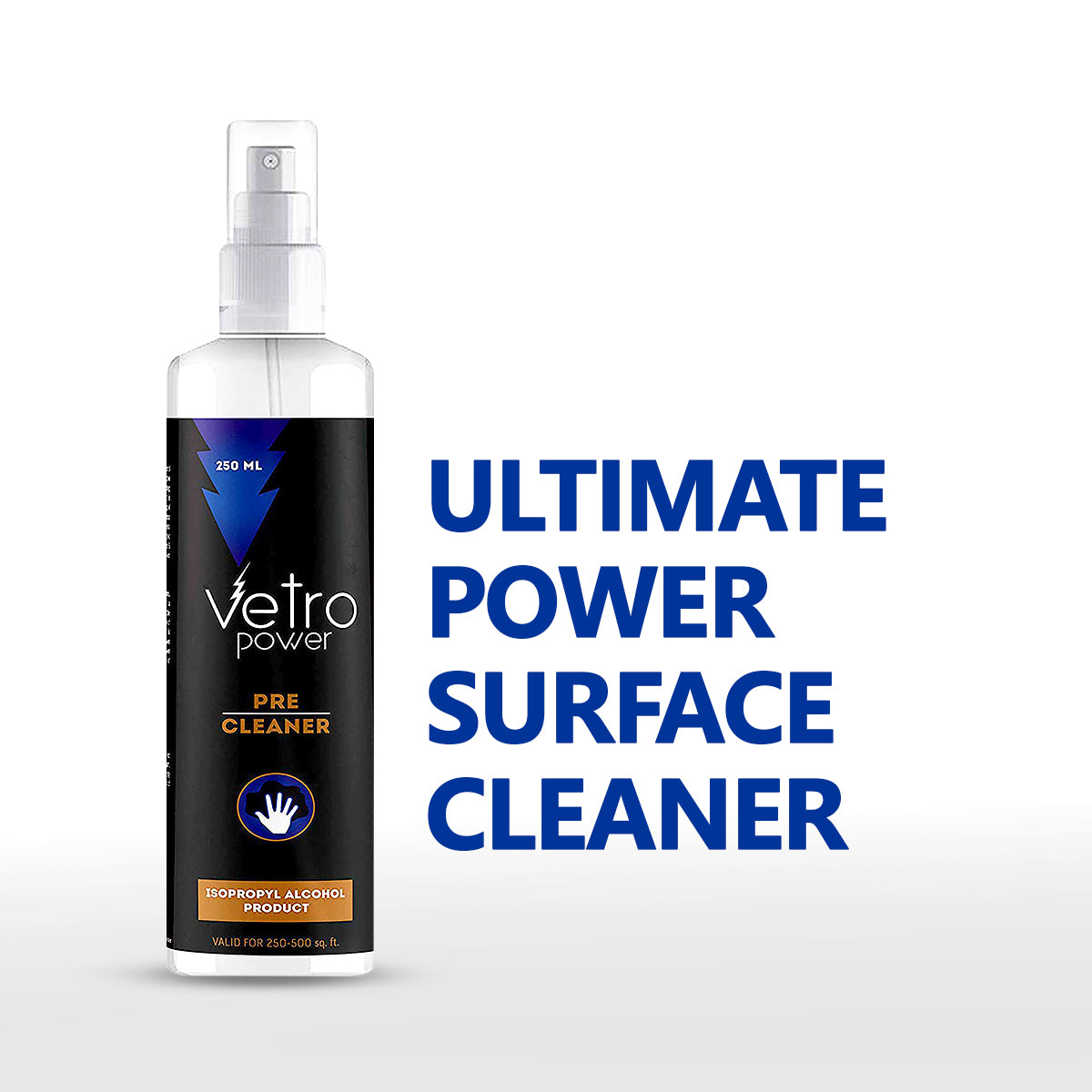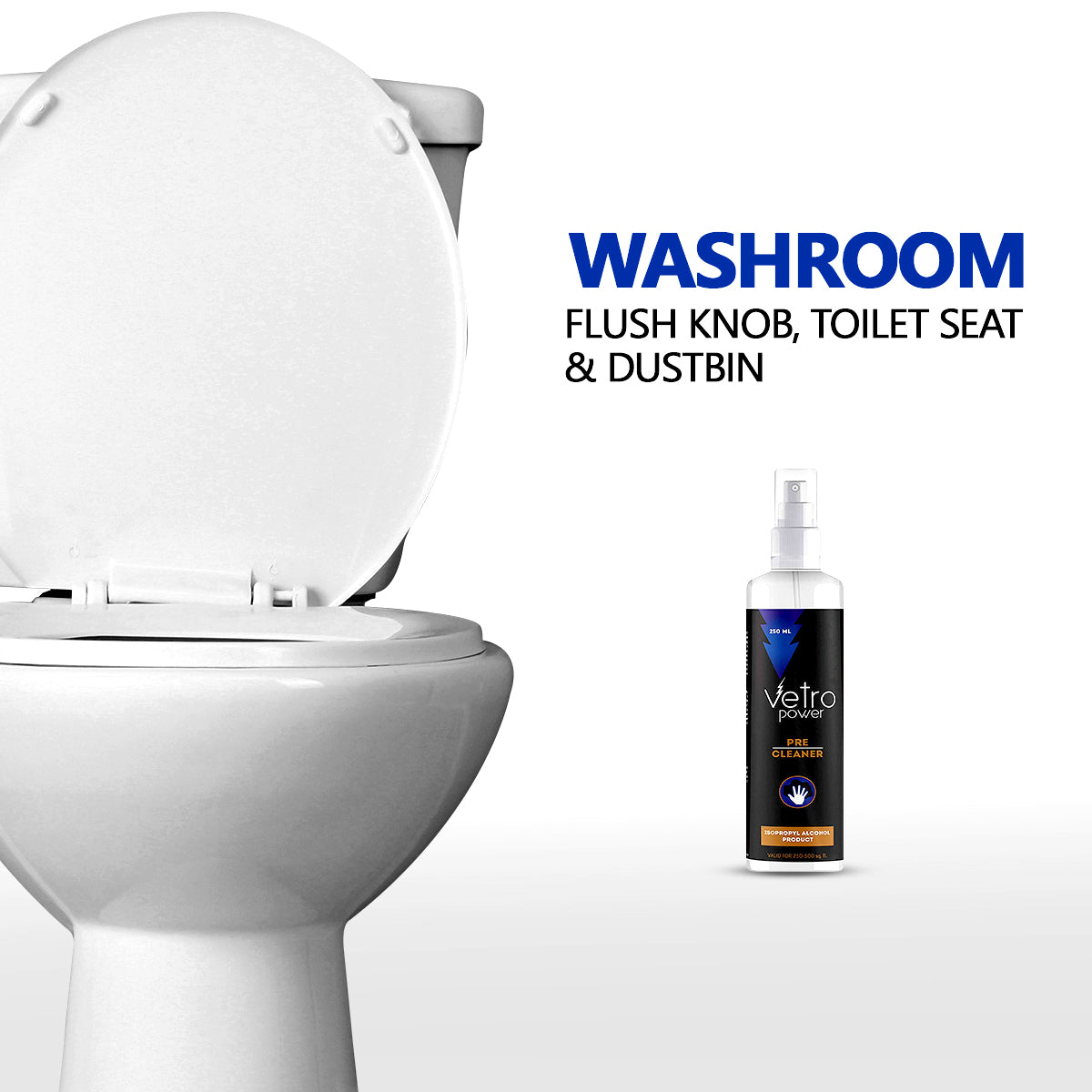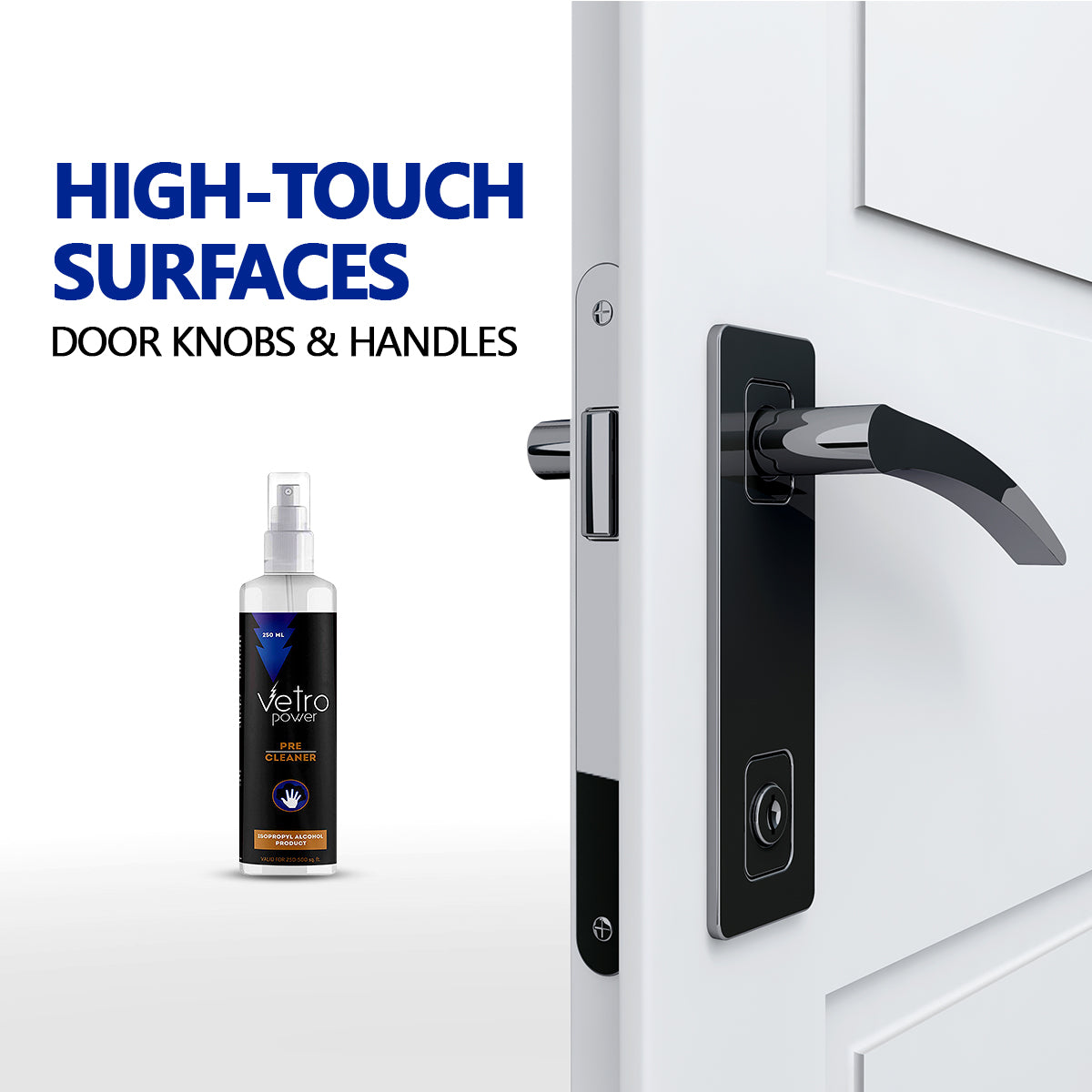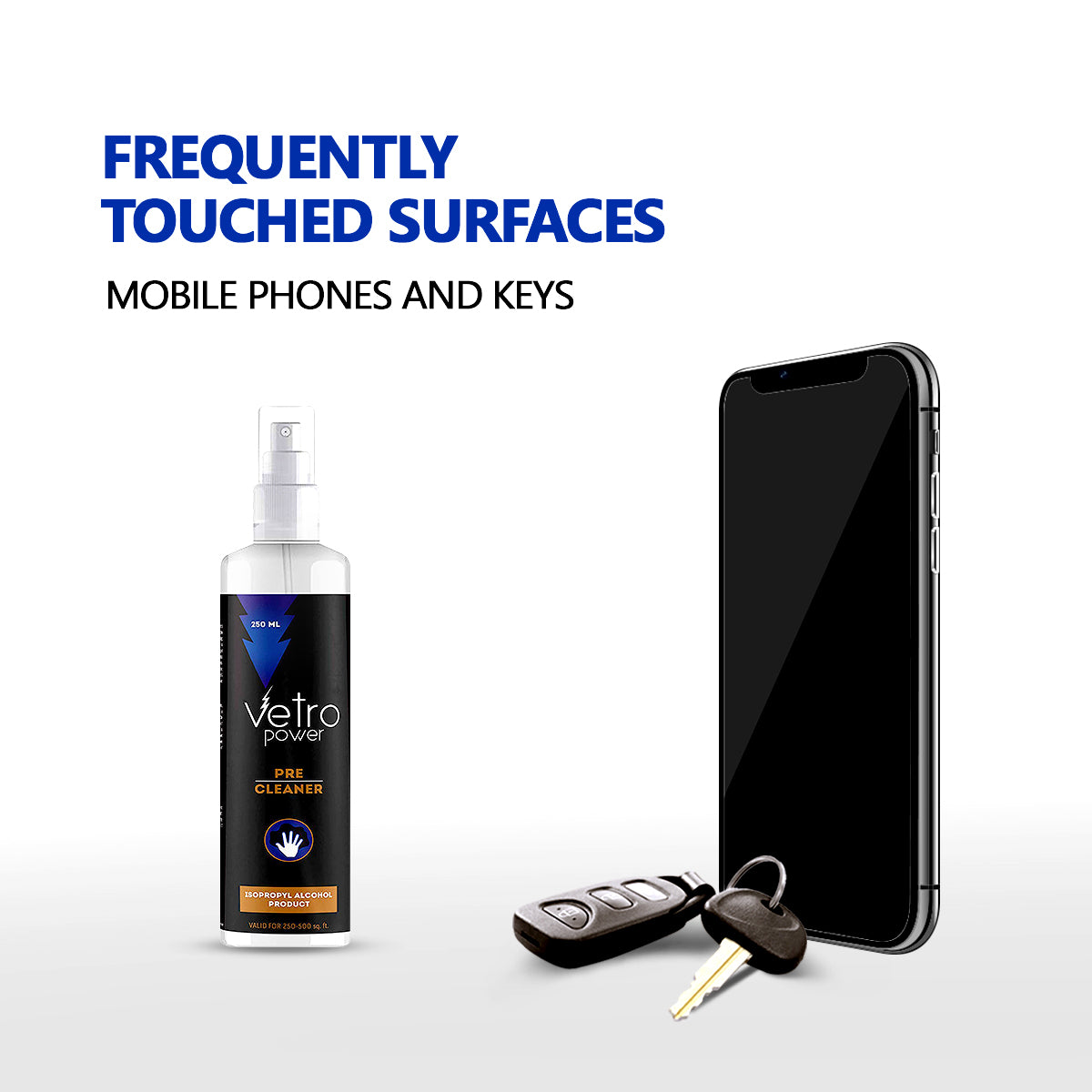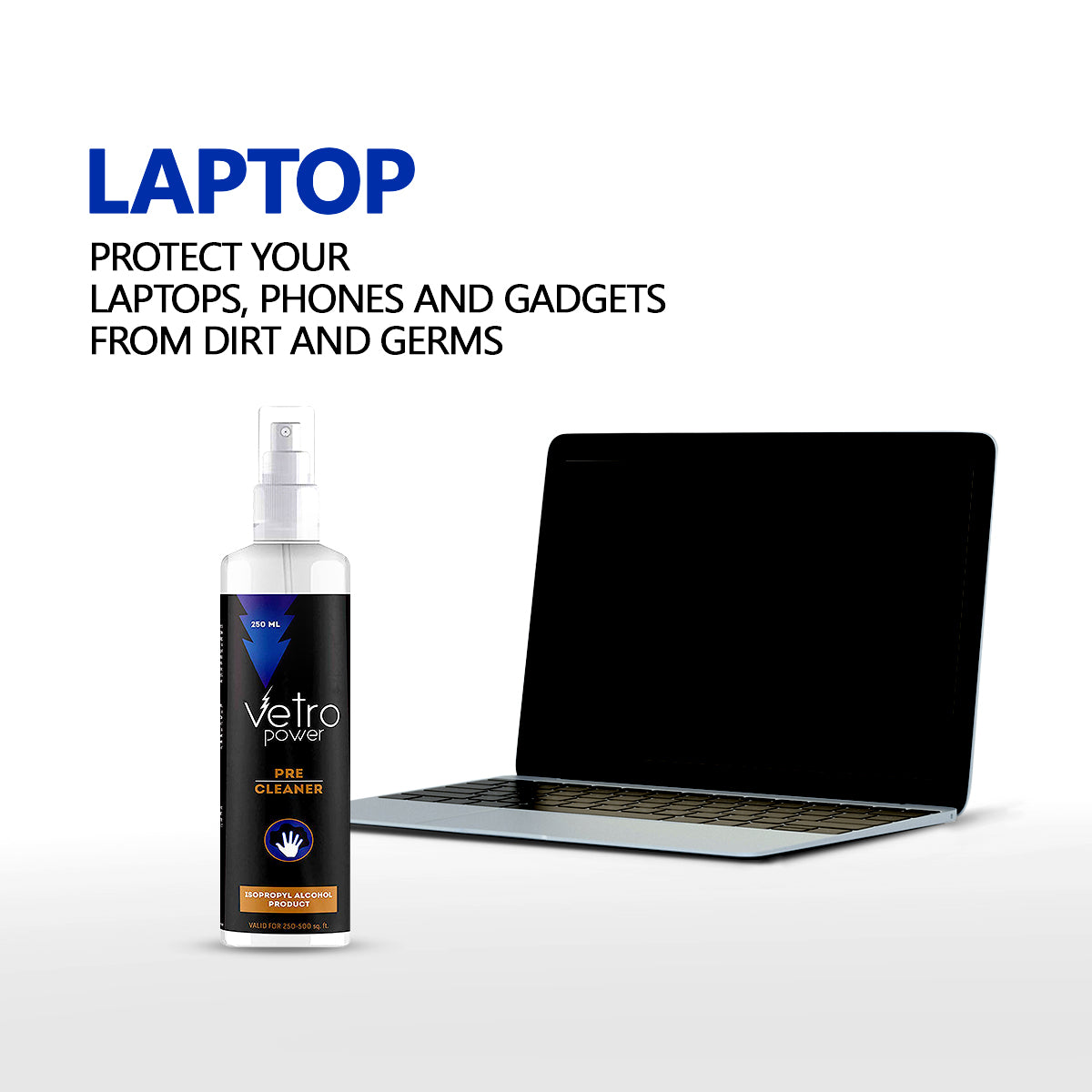 Vetro Power Pre-Cleaner 250ml - 99.99% Isopropyl Alcohol (pack of 3, 750ml)
Vetro Power Pre-Cleaner is a pure grade 99.99% Isopropyl Alcohol product.
Vetro Power Pre-Cleaner can be used as a general cleaner for various surfaces
Highly recommended to be used for cleaning of glass, windows, ceramic tiles, metals, stainless steel, plastic, shower screens, solar panels, synthetics & windows
Effective in removing of stains, dirt, dust, oil, grease, smoke, nicotine, soot, wax, surfactant and other contaminant residue from almost any surface
Kills Bacteria & Viruses on hard surfaces.
Note - do not use on hands, face or body.


10% off on your first order
---
Free Shipping Available Across India
Clean the Surface
Use our microfibre cloth to clean the surface from dust and dry stains.
Spray on Surface
Please read the product guide and spray evenly across the surface.
Vetro Powered World
Wait 4-5 minutes for it to dry and you are ready to go!
VIEW ALL TURORIALS
NANOTECHNOLOGY FORMULATION 100% SUSTAINABLE