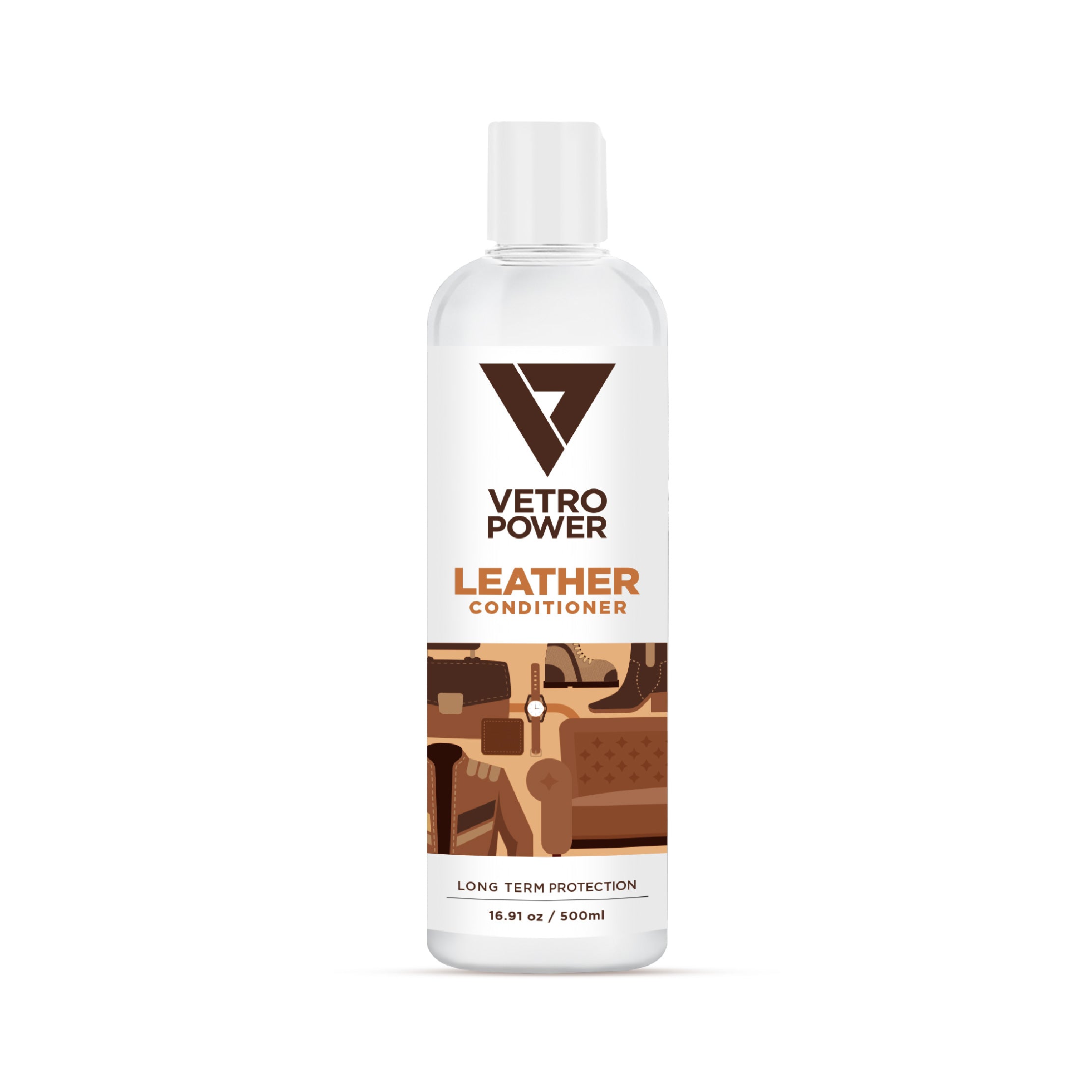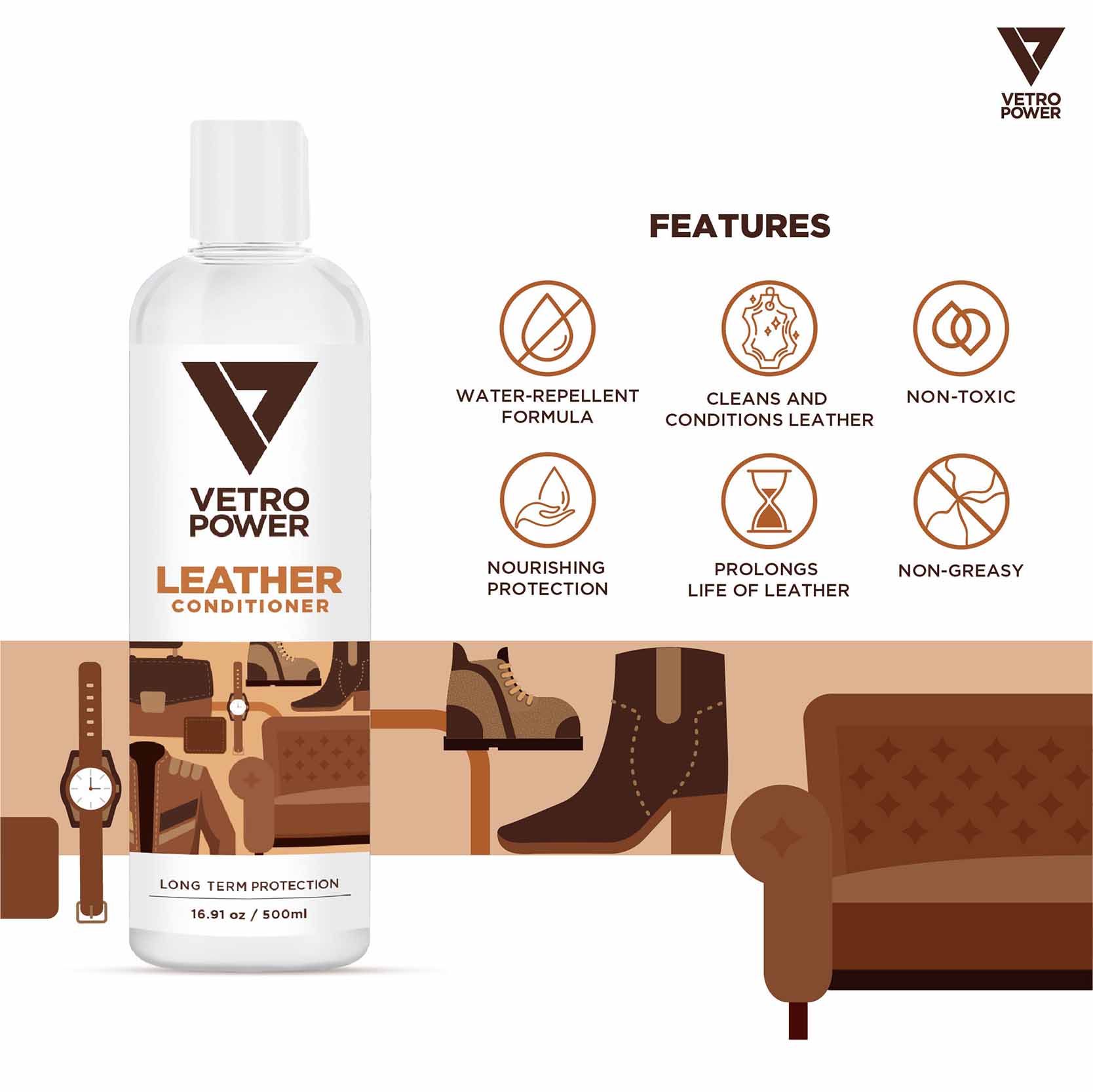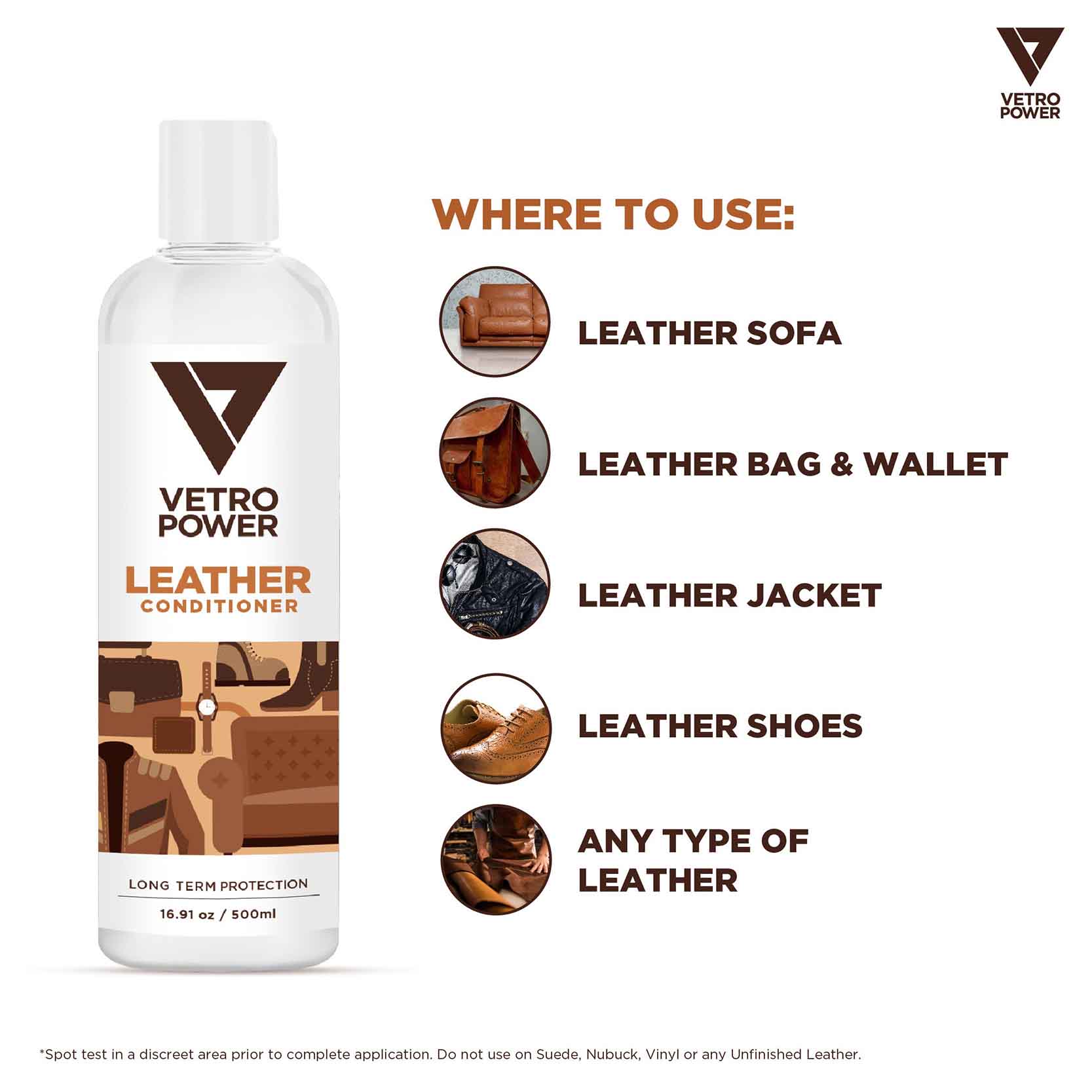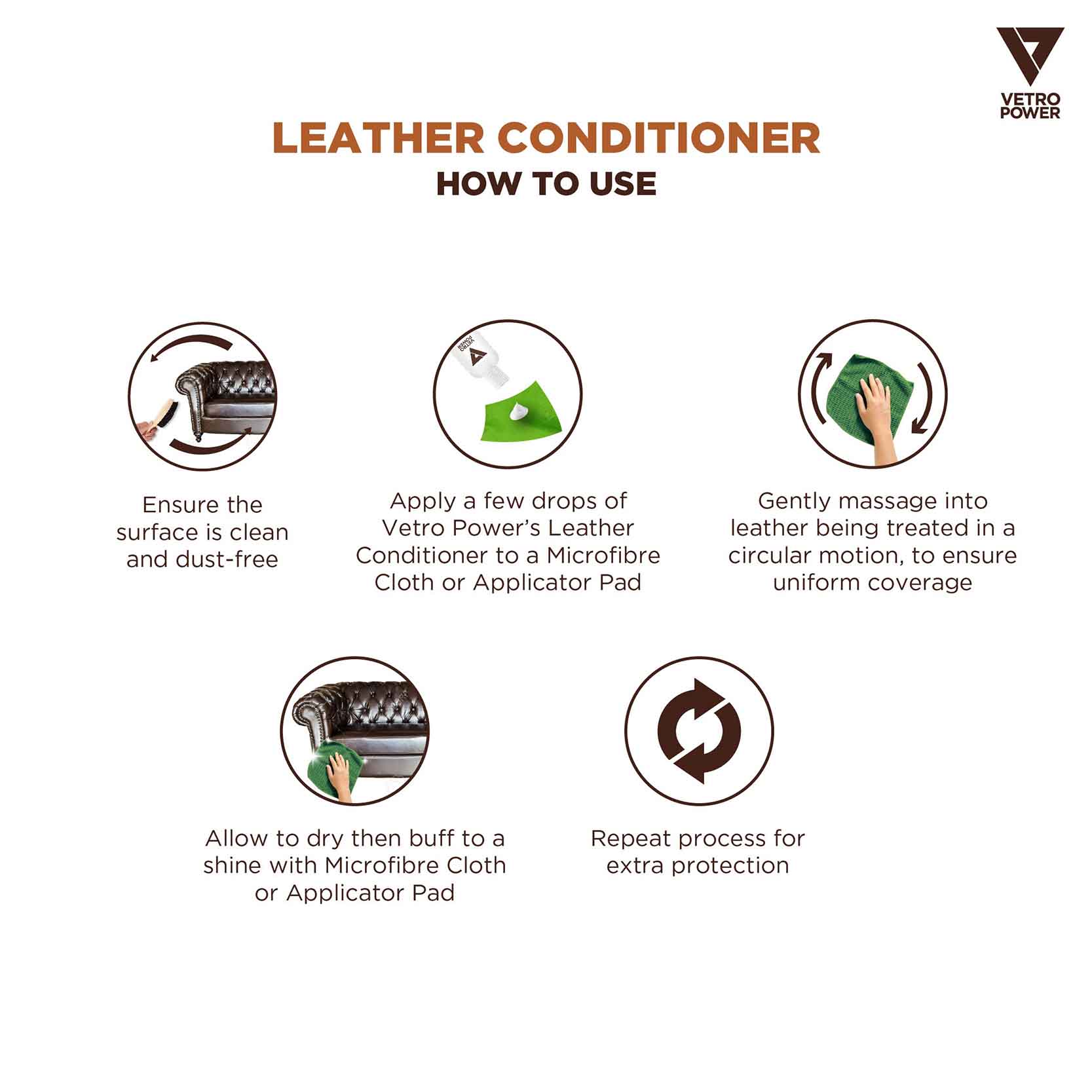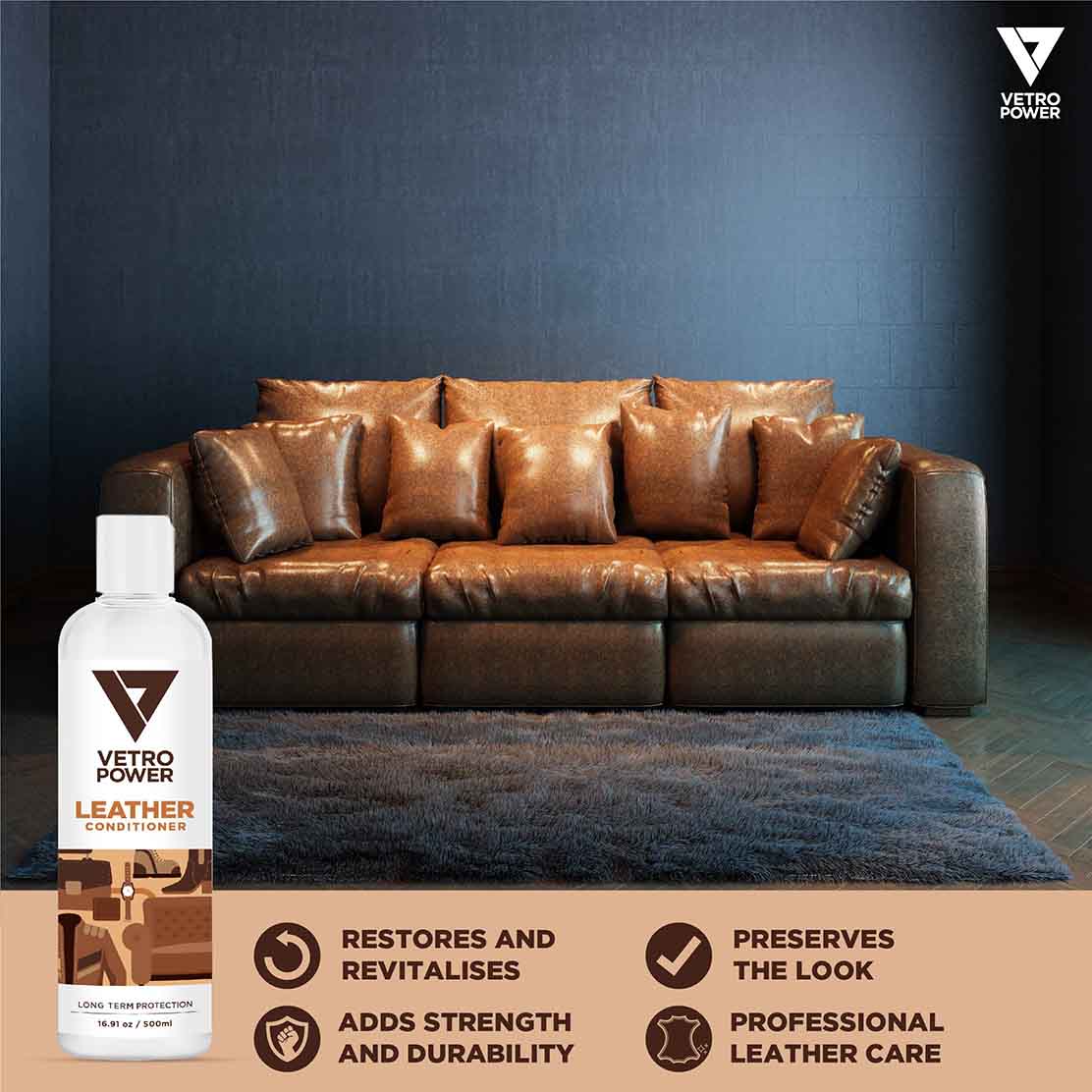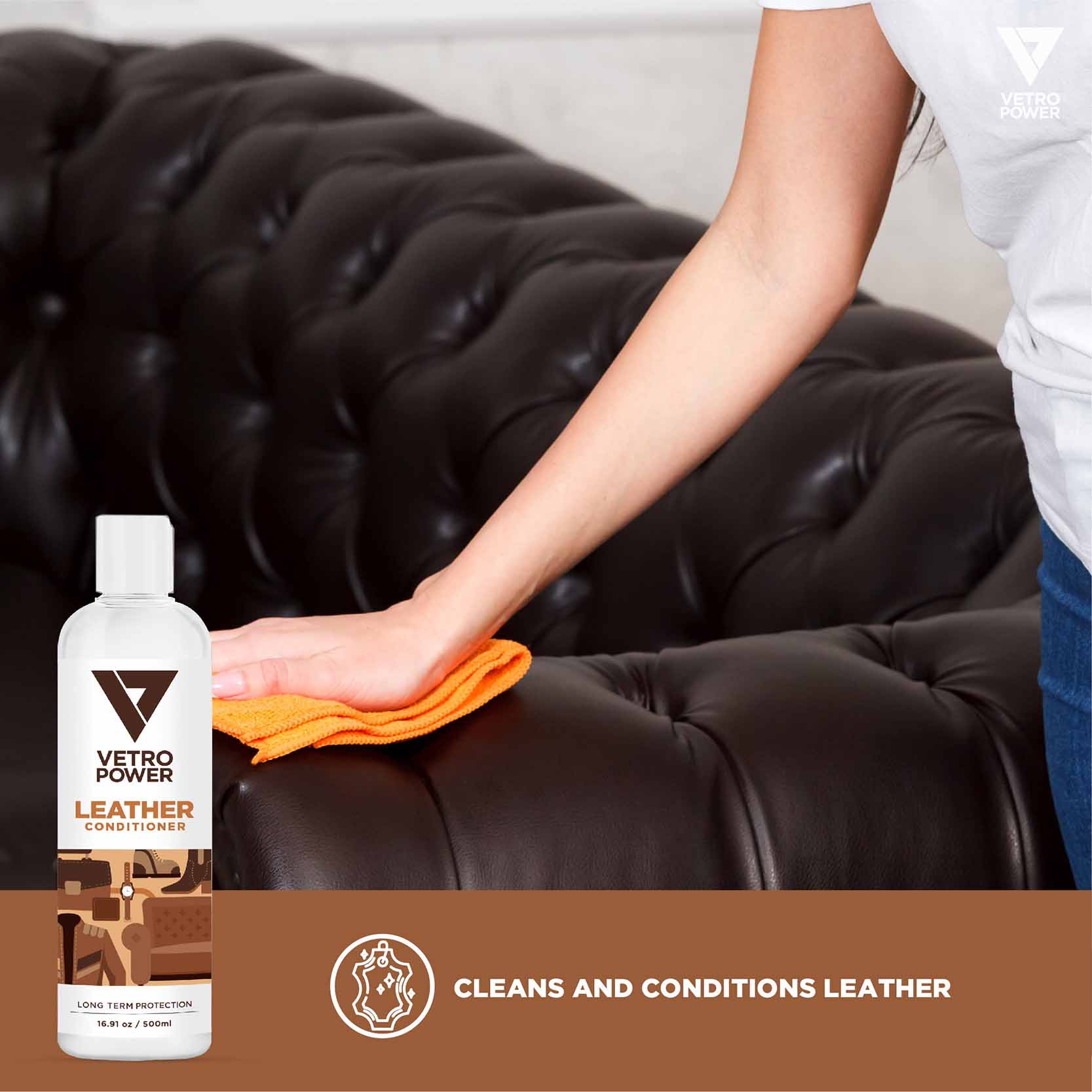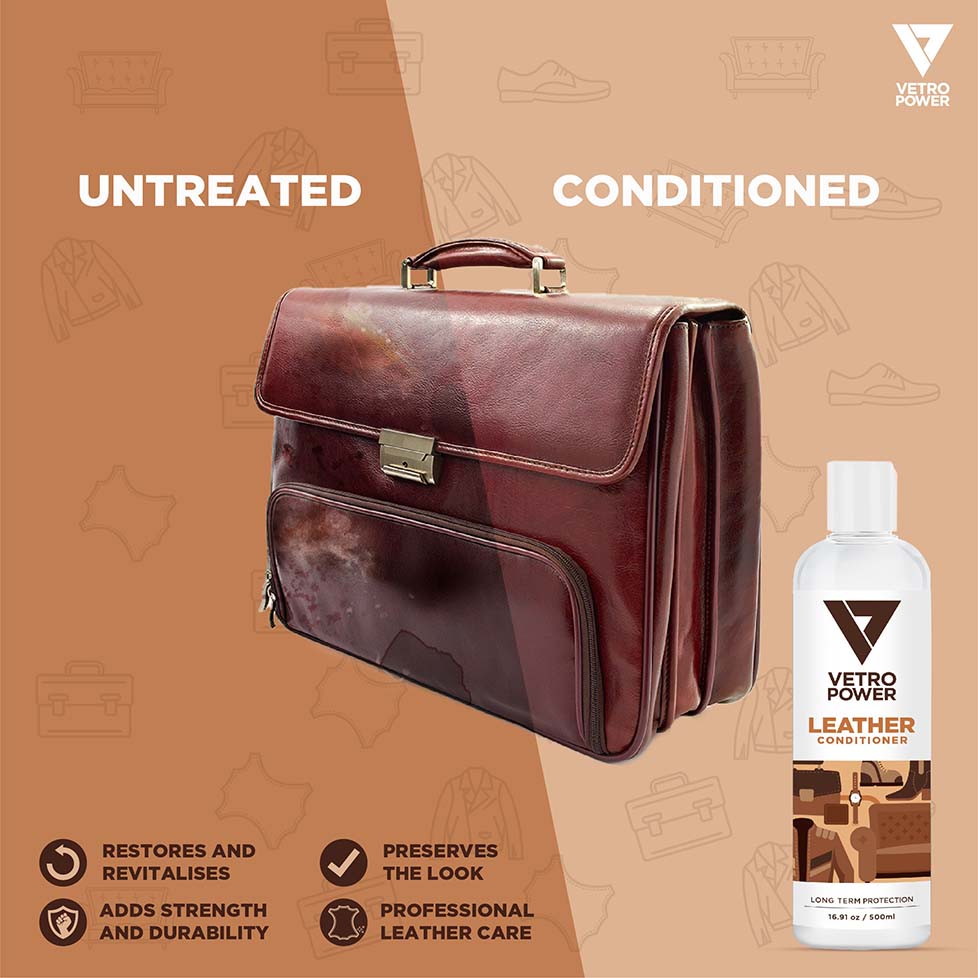 Vetro Power Leather Conditioner 500ml
POWERFUL, NON-TOXIC, ALL-IN-ONE LEATHER CONDITIONER – Vetro Power's Leather Conditioner is formulated with non-toxic, natural minerals that penetrate deep inside the leather to restore & rejuvenate the surface; and preserve it's look, strength and durability. The product is naturally scented, leaves behind no residue and protects from rain & snow with a water-repellent formula. Protect, nourish & enhance your leather products today.
RESTORE, REJUVENATE, CONDITION & PROTECT ALL TYPES OF FINISHED LEATHER – Applicable across all types of leather; whether for personal or professional use. Includes shoes, jackets, belts, bags, wallets, car seats, motorcycle gear, furniture, antiques and more.
SUITABLE FOR ALL LEATHER SURFACES - Vetro Power's Leather Conditioner is safe to use on all finished leather surfaces such as Pebbled, Bonded, Distressed & Waxed. Do not used on unfinished leather such as Suede, Nubuck, Vinyl & Faux Leather. The product doesn't change the colour, texture, look or feel of the coated finished leather surface. Stains & messes will not be absorbed & can be wiped off with a paper towel or microfibre cloth.
EASY-TO-APPLY, A LITTLE GOES A LONG WAY - Quick & easy application. Apply a couple of drops of Vetro Power's Leather Conditioner to a microfibre cloth or applicator pad. Spot test in a discreet area and allow test area to dry. Then completely coat your leather & gently massage into the treated areas in a circular motion to get uniform coverage. Allow to dry then immediately buff to a shine with the microfibre cloth or applicator pad. Repeat process for extra protection & shine.
RECOMMENDED – Always treat new leather products immediately for best results. Treat your leather whenever you feel like, or as soon as they start looking tired, dirty, or worn out, will prevent leather damage & cracking over time. For best results & professional leather care management; apply monthly.
10% off on your first order
---
Free Shipping Available Across India
Clean the Surface
Use our microfibre cloth to clean the surface from dust and dry stains.
Spray on Surface
Please read the product guide and spray evenly across the surface.
Vetro Powered World
Wait 4-5 minutes for it to dry and you are ready to go!
VIEW ALL TURORIALS
NANOTECHNOLOGY FORMULATION 100% SUSTAINABLE