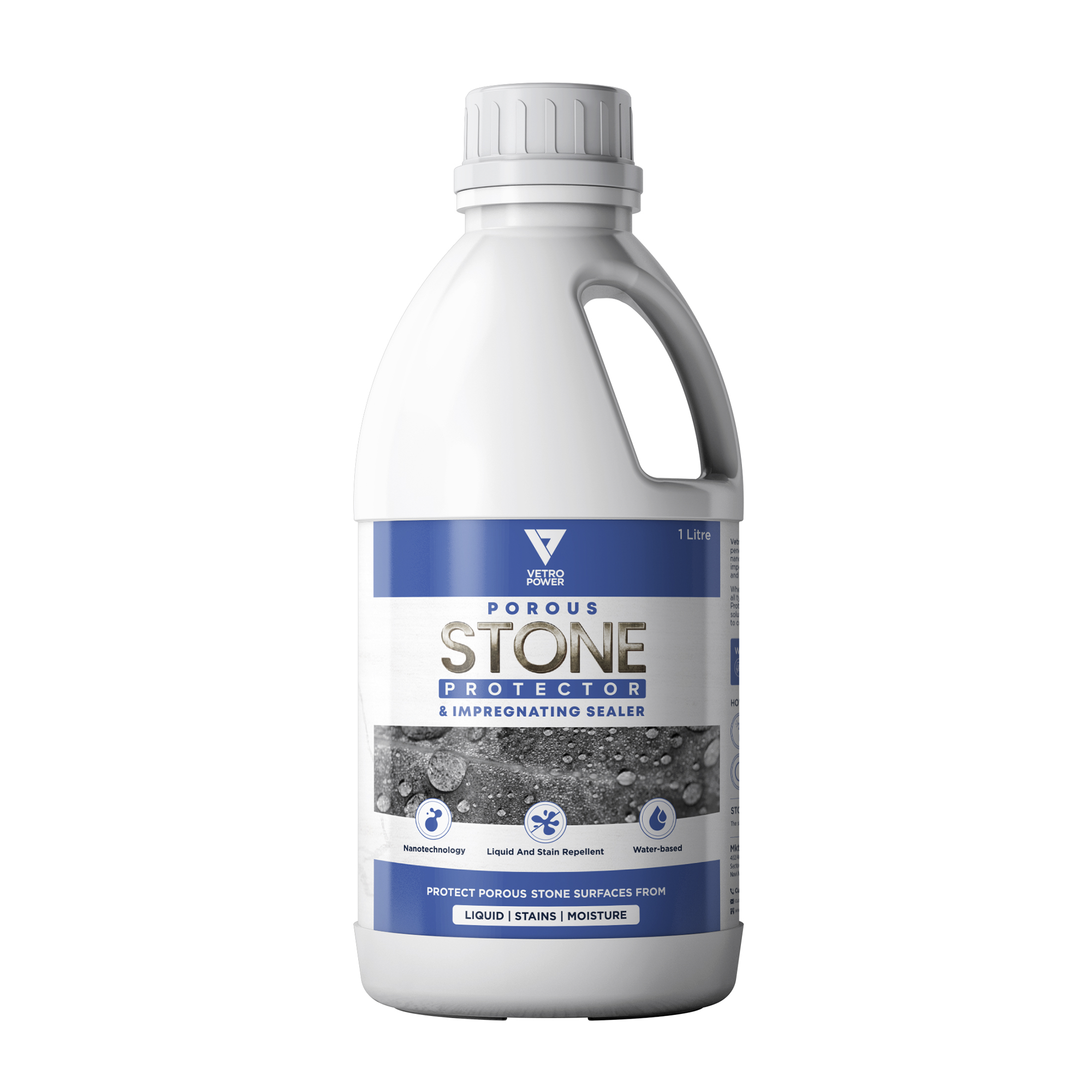 Vetro Power Porous Stone Protector Spray and Impregnating Sealer, 1L
Vetro Power's Porous Stone Protector & Impregnating Sealer – a water-based, ready-to-use solution specially formulated to penetrate and protect absorbent stone surfaces.
10% off on your first order
---
Free Shipping Available Across India
Clean the Surface
Use our microfibre cloth to clean the surface from dust and dry stains.
Spray on Surface
Please read the product guide and spray evenly across the surface.
Vetro Powered World
Wait 4-5 minutes for it to dry and you are ready to go!
VIEW ALL TURORIALS
NANOTECHNOLOGY FORMULATION 100% SUSTAINABLE